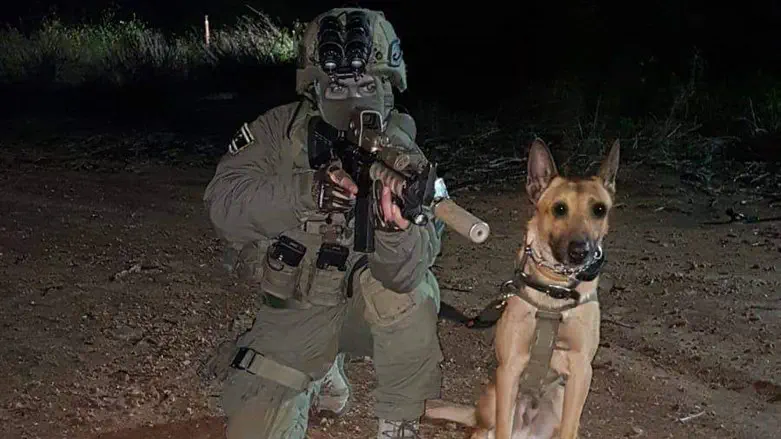 Zili of the Yamam Canine Unit
Photo: Israel Police
The Israeli Canine Unit within Yamam (the National Counter-Terrorism Unit) has been celebrated in numerous successful operations in which terrorists in Judea and Samaria were apprehended, including the most recent case in Shechem (Nablus), when 9-year-old Zili was killed in action. But how much do you know about the dogs? The video below (in Hebrew) talks about five such facts.
You may want to read the English translation and then look at the video to see the dogs for yourselves.
Most of the dogs are Belgian Shepherd, more specifically, the Malinois, They are purchased in Czechoslovakia at the cost of over 17,000 NIS.
The dogs are trained in Israel in a process that takes between four months to one year.
The dogs see their missions as a kind of game at the end of which they receive a prize, either a toy ball or food.
There is a small animal section at the base where the dogs are trained. The purpose of this is for developing apathy in the dogs for other animals they may come across in the field during an operation.
One of the dogs used in the search for drugs and weapons was an abused animal. A former Border Police officer saw him and suggested him as a potential candidate for the unit. After receiving love and attention, he has turned out to be an exceptional dog.