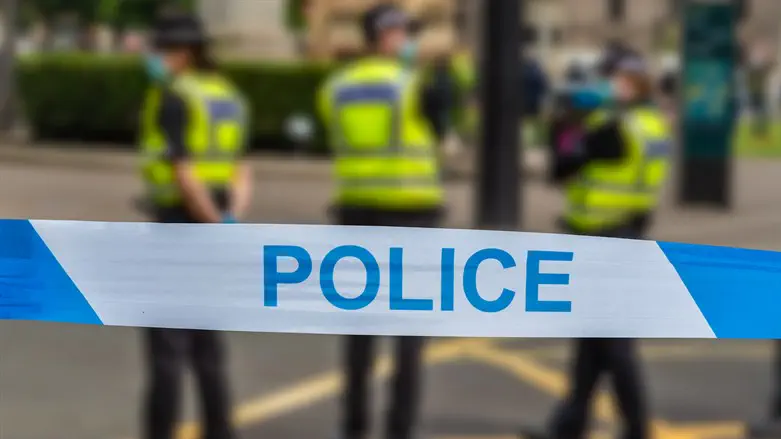 Police line in Britain
iStock
Two Israelis were killed in Britain after a driver veered off the road. They have been identified as a father and daughter.
The driver, a resident of Ramsgate suspected to be a man of about 30, has been arrested on suspicion of manslaughter during dangerous driving.
According to local reports, the dead Israelis are relatives, ages 30 and 80, and were killed Wednesday evening in a road accident in Ramsgate, and a child was injured.
The report said that one person was arrested after his vehicle rammed towards a family of five standing outside a parking lot in the city.
ZAKA said that the organization received a report regarding Israelis who were killed when a vehicle hit them Wednesday evening.
According to Kan News, initial investigations show that several pedestrians were hit by a vehicle which veered off the road, killing two Israelis on the spot and injuring several others, who were evacuated to a hospital.
An investigation is underway.
Israel's Foreign Ministry said that it "confirms that a report was received by the Foreign Ministry regarding a car accident involving Israelis in Britain. The Consul at the London Embassy, Sima Duvdevani, is aiding the family during its difficult hour."