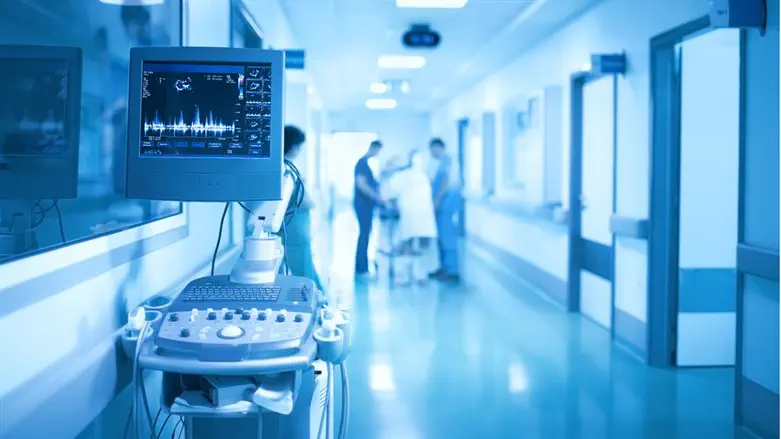 Hospital (illustrative)
iStock
The possibilities of German medicine are almost limitless. Many people would like to undergo treatment in Germany, but do not dare to travel due to organizational difficulties.
A medical tourist has to solve a lot of issues: finding a clinic, communication with the administration, translation of medical documents, payment, visa, airline tickets, hotel, communication with doctors and medical staff, etc. But you do not have to do all this on your own.
The Booking Health company will take care of the organization of therapy in the best hospitals in Germany, and you will be able to focus on restoring your health.
Why it is worth undergoing treatment in Germany:
There are a number of reasons for you to undergo treatment in Germany:
Well-funded hospitals that are equipped with the latest technology
Highly trained doctors
Therapy provided in compliance with international protocols
Minimally invasive interventions and procedures instead of open surgeries
Sparing methods that provide not only victory over the disease, but also a high quality of life
High-tech procedures that help solve almost any medical condition
Safe treatment for children
Full rehabilitation and quality care
How to start treatment in Germany
If you decide to undergo treatment in German hospitals, you should start by visiting the Booking Health website. Here you can:
Find the most suitable clinics, including German private hospitals, where doctors deal with the treatment of certain diseases
Find out the current prices for examination and treatment
Find out which clinic can provide treatment faster
Get acquainted with the services that are included in the medical care program, as well as with additional services
Book a medical care program at the best price
Enter your diagnosis in the search bar and you will receive a list of recommended clinics where you can get treatment. Can't decide? Don't worry, because your choice is not final at this stage. Leave your request on the website, and our specialists will tell you where it is better to undergo therapy, taking into account the quality of medical services, availability of certain procedures, and other factors.
Not diagnosed yet? Then you should start with the examination. You will be examined in 2-3 days, after which you can immediately proceed to treatment. Getting a diagnosis in Germany is fast and accurate. Here you will not be examined for months and then treated for years for non-existent pathologies.
How much does treatment in Germany cost?
If you live in a country with poorly developed medicine, you will most likely find that medical services in Germany are more expensive than in your native country. But this difference is obvious only when comparing the price of certain procedures directly. It is worth considering that in countries with a poorly-developed healthcare system a person has many additional expenditures:
Unnecessary diagnostic and therapeutic procedures
Treatments with unproven efficacy
Wrong therapy after being misdiagnosed
Long recovery after traumatic operations
Fight against complications, which often lasts longer and is harder than after the treatment of the underlying disease with modern methods
Loss of income due to long-term inability to work
If you use the services of the Booking Health company, treatment in Germany will be cheaper for you. Some discounts in German clinics can only be obtained by our customers. When booking treatment through the Booking Health website, you get the cost without additional fees for foreign patients. In addition, you receive insurance against the increase in the cost of therapy. The initial price will definitely not increase, and if additional medical services are required, the insurance will cover the costs.
So, to undergo diagnosis of diseases and treatment in Germany, you are welcome to visit the Booking Health website. You can compare the cost of services in different clinics and book a program at a good price. The Booking Health staff will recommend the best German clinics specializing in the treatment of certain diseases and fully organize your trip abroad.