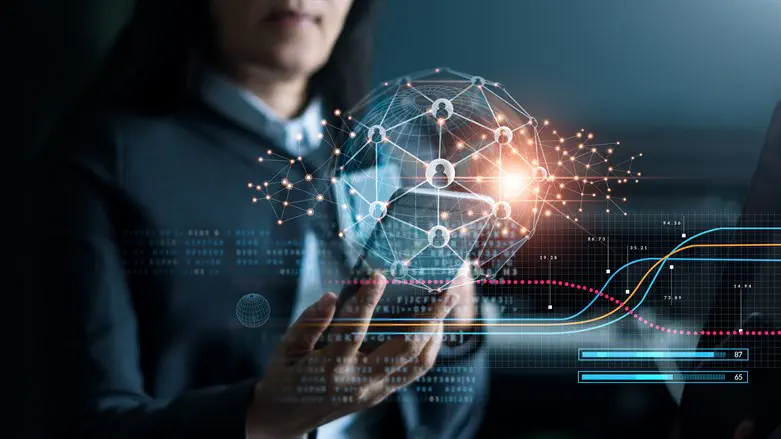 technology
צילום: ISTOCK
The business world has changed significantly in recent years, and most of the changes can be attributed to technology. Companies now rely on tech advancements such as artificial intelligence (AI) and the internet of things (IoT) to drive their growth. Technology has become an essential component of business success because it has changed how companies manufacture their products, distribute them, advertise, and manage their organizations.
Technology also allows small enterprises to compete fairly with large organizations using various software on mobile devices and servers, helping them to develop a competitive advantage in economic markets. In this article, we'll explore the impact of technology on the business world.
Communications
Decades ago, business communications were carried out through formal letters and in-person conversations at the office. Today technology has moved communications to a new dimension where messages are delivered instantly, and tasks are assigned, executed, and supervised remotely. One of the most evident developments in organizations' communications is that of direct correspondence via email. Although email has been in existence for several decades, it has progressed beyond being simply a means of sending and receiving messages.
Businesses can now send automated responses when employees are unable to personally respond and program alerts for when messages from specific high-profile customers arrive. Companies can also set tasks for follow-up and flag priority messages. Another critical use of technology in business communications is the implementation of efficient project management systems that foster collaboration between employees.
Whether they are working from home or at the corporate headquarters, team members can set appointments, create task lists, assign tasks, upload completed work, and track progress on project management systems. So, employees no longer require lengthy meetings at an office building in order to work efficiently. Many companies work with centrally managed networks such as SD WAN, which allow them to utilize different WAN interfaces to create their network infrastructure in an agile and customizable manner. Therefore, businesses are able to upgrade their connectivity in a secure environment.
Business Productivity
Technology has helped businesses to become more productive by turning over monotonous recurring tasks to computers. This reduces the chances of human errors and allows employees have extended periods of uninterrupted work hours to focus on revenue-generating activities and core business assignments.
Furthermore, technology allows employees to get the most out of their workdays through proper time management using scheduling applications and calendars such as Google Calendar. Once team members plot their tasks and work towards completing them within the designated timelines, they'll easily attain notable milestones in their jobs. Ultimately, their companies will be able to achieve long and short-term goals faster.
When businesses have learning cultures that encourage employees to further their skills and knowledge about technology innovations, they enable team members to bring novel solutions that increase customer satisfaction. And investing in staff development is pivotal to stimulating creativity, forward-thinking abilities, and drive necessary to stay ahead of the competition. It's crucial for businesses to choose the right pieces of technology that fit into their existing processes, cultures, and workflows. Also, technology tools should be flexible enough to accommodate future expansion in business.
Security
Cyber security risks have reached an all-time high, and organizations often have sensitive financial data and customer information that can lead to a severe security risk if compromised. As a result, businesses realized the need for effective and intelligent security management systems that are streamlined to their operations for sustained safety. They now use security platforms beyond traditional applications to increase efficiency and upgrade operations. Security technologies can help in monitoring various risks, including cyberattacks, intellectual property theft, insider threats, and terror attacks. Business owners can easily control their premise gates, lighting, and other aspects of their enterprises using their smartphones, making their operations as smooth as possible.
Also, technology allows businesses to use cloud computing as a convenient way to store information securely. This is especially the case if an organization has the necessary knowledge and expertise concerning the updates, implementation, and security concerns involved in cloud information storage. You need to identify a cloud computing service provider that takes care of those critical aspects. Credible cloud service providers are usually proactive in maintaining system security and safeguarding their clients' information.
Generally, cloud computing is cost-effective and convenient since it allows an organization's management and employees to access data from any location using an internet connection. Data stored in the cloud is absolutely secure from physical damage such as floods, hurricanes, and fires. Most times, sensitive information such as bank account numbers, social security numbers, and employee identification numbers are encrypted before storage. This prevents the information from being accessed by third parties or other unauthorized persons.
Customer Service Experience
The customer experience has become the focus of most businesses today because it is crucial to the success of any enterprise. In simple terms, the customer experience is the impression an organization makes about their brand to their customers. Technology enables efficient and effective service delivery which helps improve customer support services.
In the past, technology was viewed as a threat to street stores since people prefer to shop online and have products delivered to their doorsteps. But taking a closer look, you'll discover that technology has helped improve the customer experience at physical stores. When businesses adopt technology into their operations and create online profiles, they are able to attract more people to buy at their stores.
Furthermore, technology allows businesses to access customer data which can be used to understand their buyer persona better and improve the overall customer experience. One of the ways companies collect customer data is through web tracking. Every time a visitor views a website, they leave behind data that lets the site owner know what directed the customer, how long they stayed on the site, and how many pages they visited. Other sources of customer data are surveys, marketing analytics, and social media. With such information, businesses are able to take their customer service to the next level, earn customer loyalty, and improve their sales.