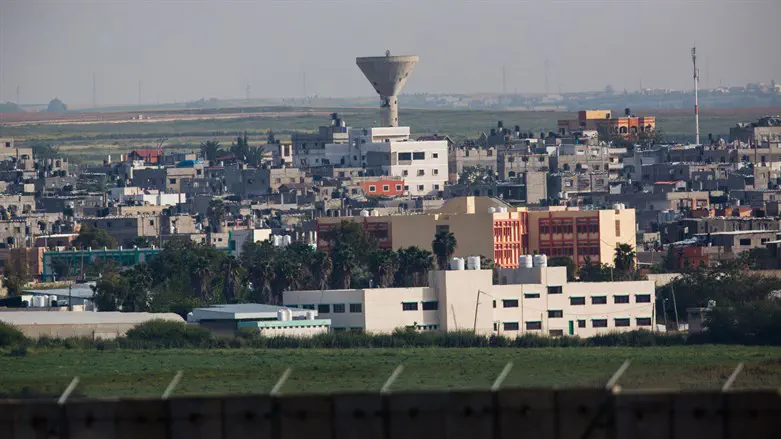 Gaza border town (illustrative)
Korina Keren, Flash 90
The IDF on Wednesday morning has continued to seal off central roads near the Israel-Gaza border, due to concerns of rocket fire in retaliation for the arrest of an Islamic Jihad leader.
Military sources said that the roads were blocked for the purpose of preventing civilians from being harmed by antitank missiles, rockets, or snipers.
As part of the decision, Route 232 will remain closed between Mefalsim and Sa'ad, and all of the agricultural roads to its west will also remain closed.
Other roads which will remain closed include Route 4 from the Zikim Junction to the access road to the Erez Crossing, Route 34 from the Yad Mordechai Junction to the Nir Am Junction, and Route 242 and Route 2410, west of Route 232.
In addition, the prohibition against entering Sderot's Givat Kobi, the "Black Arrow" memorial, Givat Hapa'amonim, Givat Nizmit, and Givat Haparash Haboded, will also continue.
The Zikim Beach, which is located in the Hof Ashkelon Regional Council, will also remain closed to bathers.
In addition, trains between Ashkelon and Be'er Sheva will not restart, and the Erez and Kerem Shalom crossings will remain closed.