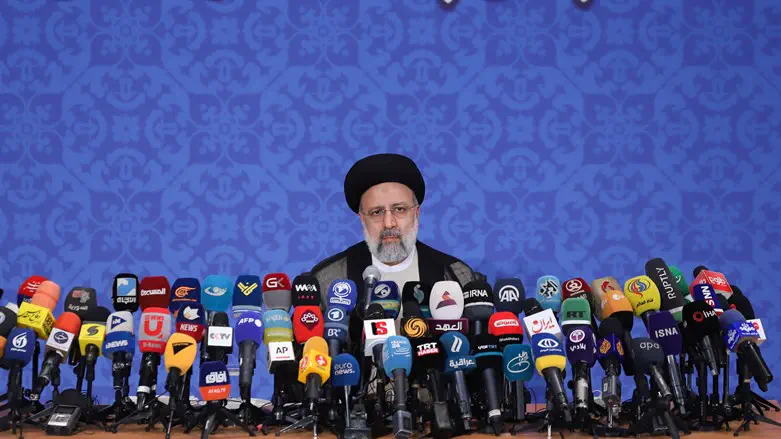 Ebrahim Raisi
Reuters
Iranian President Ebrahim Raisi plans to travel to New York for the UN General Assembly next month despite US sanctions against him, the government's spokesman said on Tuesday, according to AFP.
"The preliminary planning has been done for the president's attendance at the UN General Assembly session," the spokesman, Ali Bahadori-Jahromi, was quoted as having told a weekly press briefing.
The General Assembly opens in New York on September 13.
Raisi, who has been under US sanctions since November 2019 for "complicity in serious human rights violations", missed last year's General Assembly because of the COVID-19 pandemic. A pre-recorded video of his address was played to the meeting instead.
When Washington added his name to its blacklist of Iranian officials, Raisi was still judiciary chief. He became president in June 2021.
Washington accuses Raisi of playing a leading role in mass executions of detained leftists in 1988 while he was chief prospector of the Tehran revolutionary court.
Raisi was a member of a so-called "death panel" which sentenced prisoners to death during the mass executions. When asked about his past actions, he claimed that he is a "defender of human rights".
The UN investigator on human rights in Iran has called for an independent inquiry into allegations of the state-ordered executions in Iran and the role played by Raisi.
In 2019, before the UN General Assembly, the US delayed issuing visas to then-Iranian President Hassan Rouhani and then-Foreign Minister Mohammad Javad Zarif.
At the time, then-President Donald Trump was asked about the issue and said that if it were up to him, the two Iranian leaders would be granted visas. A day later, the two leaders were granted their visas.