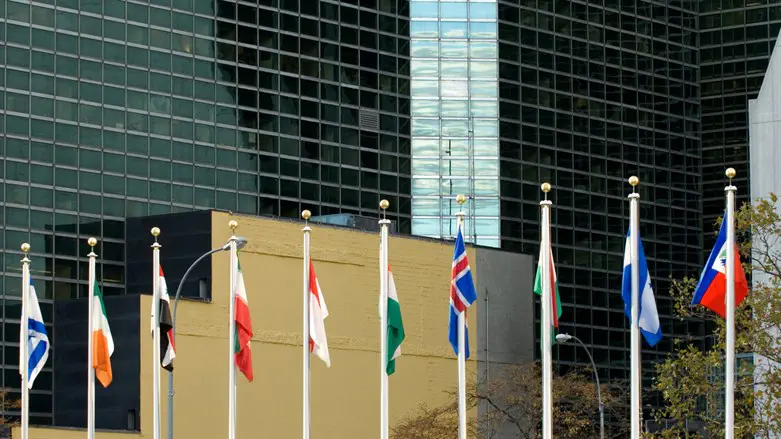 United Nations headquarters
ISTOCK
B'nai Brith Canada called on Western nations to push for the immediate dissolution of the United Nations Human Rights Council (UNHRC) Commission of Inquiry set up in response to last year's 11-day war between Israel and Hamas.
In that regard, B'nai Brith sent a letter on Friday to Canada's Ambassador to the UN, Bob Rae, in which it detailed its case.
On Thursday, Rae denounced an openly antisemitic diatribe by Commission member Miloon Kothari.
"B'nai Brith Canada supports the condemnation by the Canadian Ambassador to the United Nations, Bob Rae, of blatantly antisemitic remarks made by a member of the UN commission of inquiry into the May 2021 conflict between Israel and Hamas," B'nai Brith tweeted.
Kothari's remarks were also denounced by the UN Ambassador to the UN Michèle Taylor."
"This input is welcome but, unfortunately, will not solve the problem of a hateful, biased panel," B'nai Brith said in a statement.
"It's time to call it like it is," Marvin Rotrand, national director of B'nai Brith Canada's League for Human Rights, said. "This Commission of Inquiry reflects the dysfunction of the UNHRC, comprised of many of the worst human-rights abusers in the world. Russia may have been kicked out as a member, but many of its ideological allies remain."
Rotrand added: "It is not a surprise that this so-called commission is, as predicted, little more than a megaphone for Hamas and other banned terrorist groups."
Noting that Canada previously denounced the Commission's open-ended mandate that is not overseen by the UN General Assembly, B'nai Brith slammed the body's first report in June that did not recognize that Jews have a right to self-determination in their ancestral homeland.
"The Commission unfortunately can't simply be ignored," B'nai Brith Canada CEO Michael Mostyn said. "It is, after all, a part of the United Nations. Kothari's openly antisemitic slurs should be the catalyst to wrap up this kangaroo-court exercise."