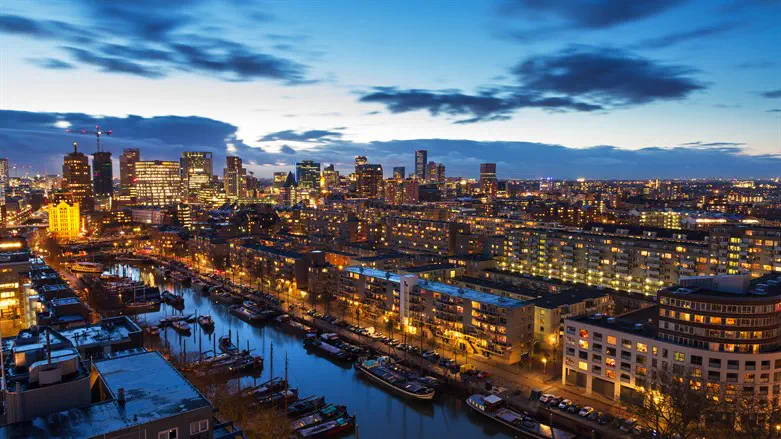 Rotterdam
iStock
The City of Rotterdam has unveiled a new memorial to the Jews who were deported during the Holocaust.
The monument, "Lives 10,000 Stones," opened at the the Eva Cohen-Hartoghkade on the Kop van Zuid on Sunday. It features 10,000 stones, one for every Jewish resident of Rotterdam who was deported during the Holocaust and never returned to the Dutch city, NL Times reported.
Each of the memorial's stones is uniquely shaped, and represents one of the Jews who was deported, beginning on July 30, 1942.
The new monument began with a plan to improve the greenery of the site and to incorporate the memorial into a pathway surrounded by tall grass.
The site also received a new olive tree to symbolize peace and connection.
"It symbolizes our living memory of the perished Jewish Rotterdammers," said Frank van Gelderen of the Jewish Children's Monument in a statement.
The memorial was unveiled at an annual event commemorating the deportation of the city's Jewish population.
"It is not a monument of names. The different size and shape of the stones symbolize the people, but you cannot see the names," Van Gelderen said.
The site also includes the Jewish Children's Monument that was unveiled in 2013.