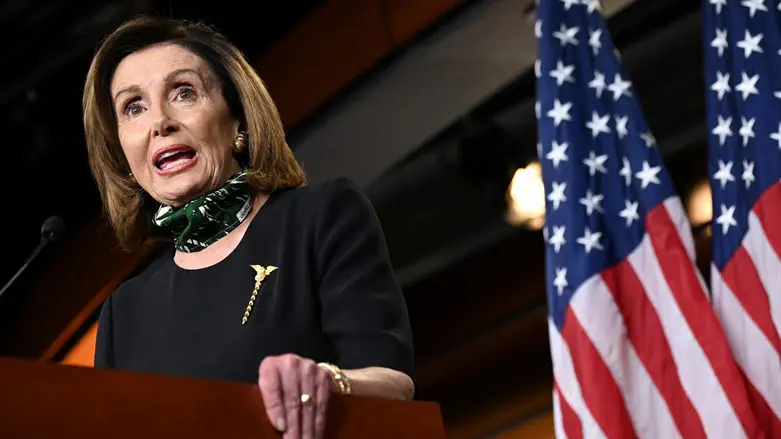 Nancy Pelosi
Reuters
US Speaker of the House Nancy Pelosi is expected to visit Taiwan as part of her tour of Asia this week despite threats from the Chinese government that a visit to the island nation would provoke a military response, according to a Taiwanese and American official.
CNN reported that the Taiwan visit would go ahead despite not being included on the itinerary for Pelosi's Asia tour and despite warnings from officials in the Biden Administration that the visit carried significant risks.
According to the Taiwanese official, Pelosi will stay in the capital of Taiwan, Tapai, overnight one day this week. The American official said that the US is closely monitoring Chinese military movements to be ready for any immediate threats and has prepared a security plan to protect the Speaker and the rest of her congressional delegation.
The Chinese government has threatened to shoot down Pelosi's plane if she goes through with her visit to Taiwan.
Pelosi and the delegation landed in Singapore early Monday morning in the first stop of her trip.
The last time a Speaker of the House visited Taiwan was in 1997, when Newt Gingrich was Speaker during the Clinton Administration.
China has considered the island nation of Taiwan to be part of its sovereign territory even though Taiwan has been ruled by its own government since the Communist Party took over mainland China in 1949.
Following the establishment of diplomatic relations with China in the 1970s, the US has been careful to only recognize China instead of Taiwan and has maintained ambiguity on whether it would defend Taiwan if China invaded.
China has recently acted in a more aggressive manner towards Taiwan, stoking fears it may be planning to invade the island nation. These fears have been exacerbated by the Taliban takeover of Afghanistan following the US withdrawal from the nation last year and Russia's invasion of Ukraine in February of this year.
The US State Department last month approved the sale of $108 million in weapons to Taiwan, China has urged the US to cancel the deal.
Currently, Taiwan has bipartisan support in Washington and Pelosi has a history of being a critic of China's human rights violations.
Premier Su Tseng-Chang of Taiwan said he welcomes any foreign dignitary from other countries who support Taiwan and is happy for Speaker Pelosi's many years of support.