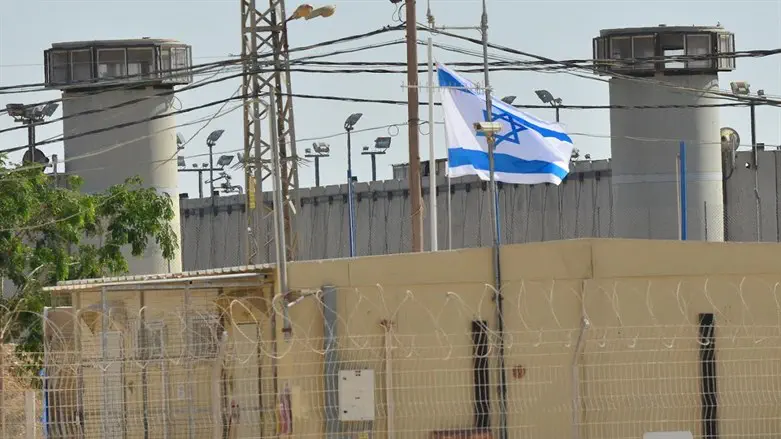 Israeli prison
Shutterstock
Yet another former female prisoner warden has come forward with allegations of severe abuse during her mandatory service in the maximum-security Gilboa prison.
The young woman revealed details of what happened some five years ago to Yediot Aharonot, describing how "the prisoners ran the prison."
"I was assigned to one particular security prisoner who needed to be monitored," she said. "I was totally in shock at what he did [to me]. I went to my commanding officer and submitted a complaint, and they were supposed to transfer it to the prison overseer and to the relevant authorities."
Apparently, that did not happen. "They told me that the officer in charge of intelligence wanted me to go to a different wing of the prison and speak with a security prisoner being held there, someone who had a prominent status in that prison. He was going to sort out my 'case.' I went there, and the prisoner told me, 'Don't worry, I'll take care of you, and no one is going to do anything to you again.'"
The girl described how she "cried, and then called a different warden who I could rely on and told him what had happened. I was looking for someone to calm me down, after the prison authorities turned a deaf ear to my distress. I felt like every time I went into that wing of the prison, that security prisoner was watching me. The security prisoners there ran everything. And they didn't do anything to the prisoner who assaulted me. They didn't even put him in solitary."
The Prisons Service issued a response, saying, "This relates to an incident that occurred several years ago in the Gilboa prison and is currently undergoing investigation. Today's Prisons Service policies include zero tolerance with regard to dealing with sexual assault, and we will be taking appropriate action once we receive the results of the investigation."