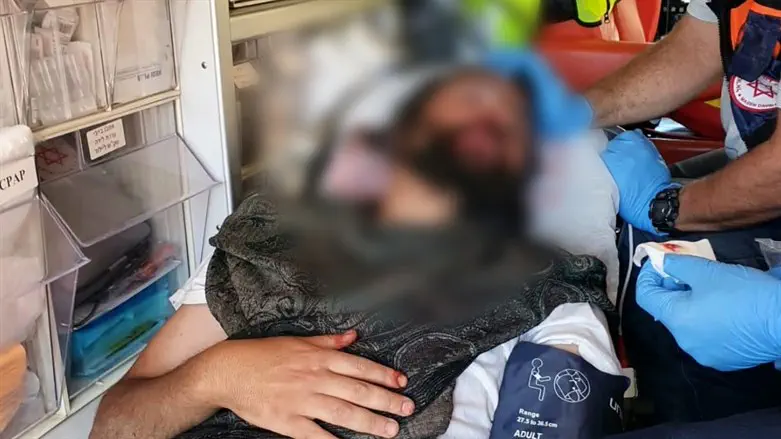 The lynch victim
Gush Maarava Land Team
A Jewish resident of Samaria was attacked at noon (Friday) by Palestinian Arabs who had finished their prayers at the mosque in the PA town of Bruqin, next to the city of Alei Zahav in Samaria. The victim was beaten savagely by the mob and suffered injuries to all parts of his body. His dog was beaten to death.
One of the attackers was detained by the security forces for questioning.
At the same time, it was reported that an Israeli vehicle was pelted with stones by terrorists on the Alon Highway, near the village of Al Mughayyir in the Binyamin region.
A violent riot erupted in the area shortly thereafter, during which the IDF shot and killed a 16-year-old Palestinian male. Two other Palestinian Authority residents were wounded by IDF fire.
Last night, a squad of three terrorists, one of them a member of the PA's security services, opened fire on a guardpost at the entrance to Shechem (Nablus). IDF soldiers staioned at the post suffered no injuries, and returned fire. All three terrorists were injured, one fatally.
One terrorist was arrested and sent for medical treatment. The other two have escaped, as well as a fourth accomplice who arrived separately to retrieve the weapon used in the attack.