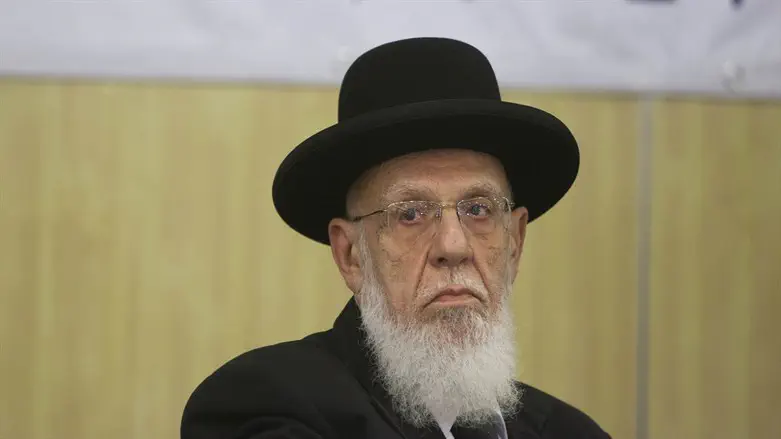 הרב שלום כהן
צילום: פלאש 90
Ahead of the new school year, Avnei Nezer Yeshiva dean Rabbi Zamir Cohen met with the head of Shas' Council of Torah Sages, yeshiva dean Rabbi Shalom Cohen, who warned of the "dangers of technology" in the yeshiva world.
"A young man who has an iPhone should be removed from the yeshiva, since this is the root of all the corruption and damage to all the students in the yeshiva, and even to the desecration of Shabbat (the Sabbath), my G-d spare us, stem from this," Kikar Hashabbat quoted Rabbi Cohen as saying.
He added, "We must be very careful that the young men pray the morning prayer in the yeshiva hall, there is great importance in this. The spiritual counselors in the yeshivas must excite the students' hearts to pray in yeshiva."
"Yeshiva is not just learning Torah, it is learning Torah and to be G-d fearing, and fear of G-d is prayer."
Rabbi Cohen also added that the students should learn in-depth from various tractates of Talmud, because, "This gives the students basic knowledge which is necessary for daily life."