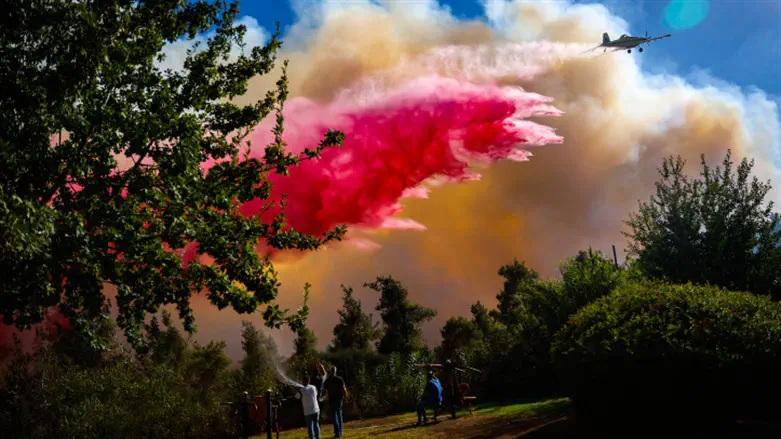 Forest fire (illustrative)
Yonatan Sindel/Flash90
A forest fire has broken out and is still spreading near the city of Beit Shemesh.
The fire broke out above the Zanuah Quarry.
Eight fire-fighting teams have been dispatched to battle the flames, along with four fire-fighting planes.
Two groups of hikers have been evacuated from the danger zone.
As of this writing, firefighters have said that although the fire is not under control, it is not endangering any of the surrounding cities or towns.