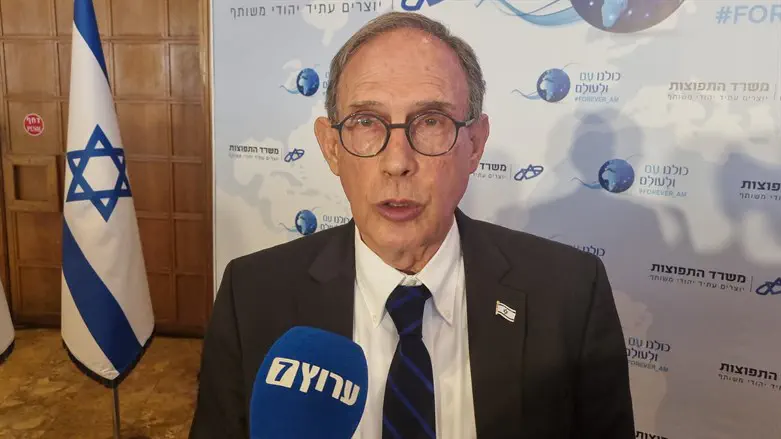 Nachman Shai
Arutz Sheva
Diaspora Affairs Minister Nachman Shai (Labor) claimed Friday morning that Israel acted overnight in Syria - even though Israel does not officially acknowledge - whether to confirm or deny - all reports that Israel is behind attacks in Syria.
Syrian media reported early Friday morning that three soldiers were killed and seven were wounded in the air strike, which they attributed to Israel.
In an interview with Reshet Bet, Shai was asked about the crisis with Russia and about the attempts by Russia to limit the Jewish Agency's activities in the country.
"We are working via legal processes so as to reduce the damage, but at the same time, the State of Israel, the IDF, acted tonight in Syria. Meaning, we are continuing to protect our security interests," he said.
Shai also discussed the formation of a new administration for "Jewish renewal" during the election period, saying, "For years these organizations did not receive a shekel, while other ministries, chief among which is the Religious Affairs Ministry, transferred hundreds of millions to Orthodox organizations. I think that this strengthens what is most important to us - that Israel is Jewish."
MK Avi Maoz (Noam) said, "Minister Shai's statements prove what we have been warning for the entire year: This government did everything it could to turn the State of Israel into a 'state of all its citizens' by recognizing all sorts of organizations which claim to be 'streams of Judaism.' There is only one Judaism, and any attempt to engineer the People of Israel's consciousness on the matter is doomed to fail."