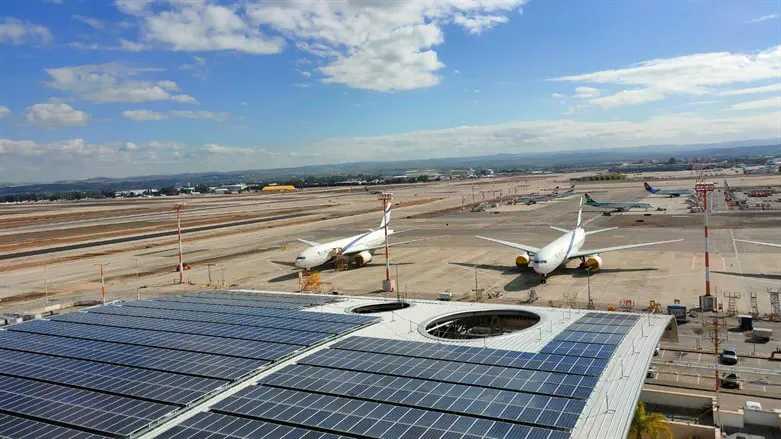 Solar panels at Ben Gurion Airport
SolarEdge
Israel's Ben Gurion International Airport recently installed an advanced solar energy system with a capacity of about four megawatts.
The system includes the innovative technology of the Israeli energy company SolarEdge. The technology was installed by Electra Energy.
Ben Gurion Airport is a very high-energy consumer throughout the entire year and at all hours of the day: Its electricity consumption is the same as that of a medium-sized city in Israel.
The Israel Airports Authority has chosen to lead in aspects of sustainability and economic technology. The system will also save the Israel Airports Authority millions of shekels a year.
Director General of the Israel Airports Authority Hagi Topolansky said: "We are proud to join a green revolution and take part in the global fight to reduce pollution from carbon emissions. We will continue with the policy of investing in sustainability and identifying moves for economic efficiency while being a leader in the world."