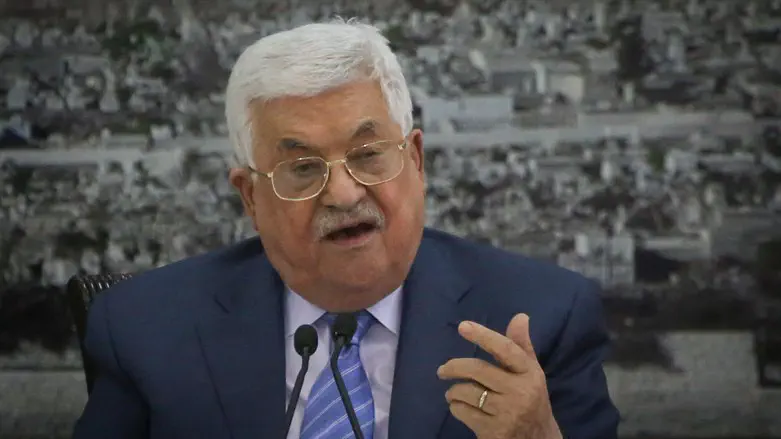 Mahmoud Abbas
Flash 90
Palestinian Authority (PA) chairman Mahmoud Abbas on Sunday conveyed his gratitude to Saudi Arabia's leadership after the royalty backed the Palestinian cause during their summit with US President Joe Biden, i24NEWS reported.
Abbas sent a message to King Salman and his son, Crown Prince Mohammed bin Salman, the de facto ruler of the kingdom.
In the message, the PA chairman thanked the Saudis for vocally backing a two-state solution during Friday's Jeddah summit of the Gulf Cooperation Council.
Abbas thanked them for "their support for the national rights of our people and their just cause, emphasizing the end of the Israeli occupation of our land and the establishment of an independent Palestinian state with East Jerusalem as its capital," according to the report.
On Friday, Biden held a three-hour meeting with Saudi Crown Prince Mohammed bin Salman.
After the meeting, Biden announced two agreements made with Saudi Arabia which are widely considered to be significant steps on the path toward normalization between Israel and Saudi Arabia.
One of the deals announced concerns the removal of multinational forces from the Red Sea islands of Sanafir and Tiran, and the other concerns the opening of Saudi airspace for all Israeli flights.
After Biden met with both the king and the crown prince, a joint statement was released in which both sides backed the idea of a two-state solution.
On Saturday, Saudi Arabia's Foreign Minister Adel al-Jubeir told CNN that the kingdom will not agree to fully normalize relations with Israel unless a two-state solution is implemented.
"We have said that Saudi Arabia supports the Arab Peace Initiative," al-Jubeir told the news outlet. "In fact, we offered it. We have made it clear that peace comes at the end of this process, not at the beginning of it."
With the remarks, al-Jubeir echoed remarks of Saudi Arabian officials, who have repeatedly said in recent years that a Palestinian state with eastern Jerusalem as its capital is a prerequisite for Saudi Arabia normalizing ties with Israel.