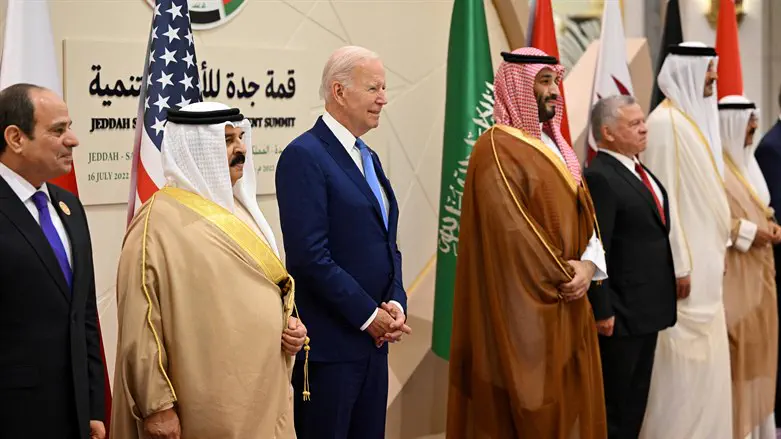 Jeddah Security and Development Summit
Mandel Ngan/Pool via REUTERS
Saudi Arabia will not agree to fully normalize relations with Israel unless a two-state solution is implemented, Saudi Arabia's Foreign Minister Adel al-Jubeir told CNN on Saturday.
"We have said that Saudi Arabia supports the Arab Peace Initiative," al-Jubeir told the news outlet. "In fact, we offered it. We have made it clear that peace comes at the end of this process, not at the beginning of it."
The "Israel-Palestinian Issues" appeared in the joint statement between the US and Saudi Arabia.
"Regarding Israel-Palestinian issues, the two sides underscored their enduring commitment to a two-state solution, wherein a sovereign and contiguous Palestinian state lives side-by-side in peace and security with Israel, as the only way to resolve the Israeli-Palestinian conflict in accordance with the internationally-recognized parameters and the Arab Peace Initiative." the statement read.
"The leaders noted their determination to remain closely coordinated on efforts to encourage the parties to demonstrate – through policies and actions – their commitment to a two-state solution. The United States and Saudi Arabia welcomed all efforts that contribute to reaching a just and comprehensive peace in the region."