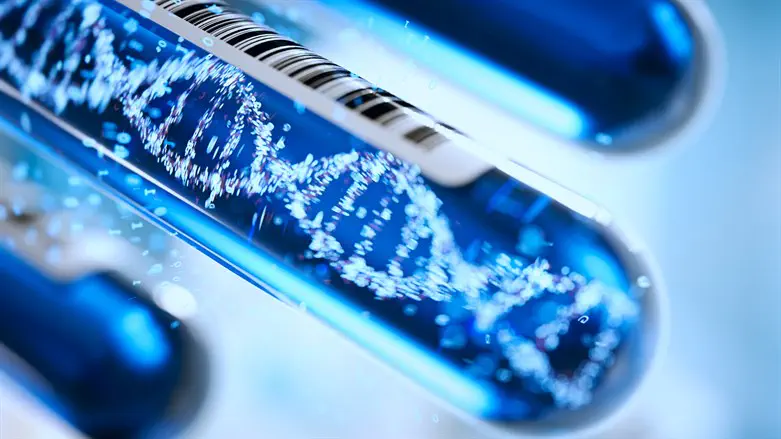 DNA molecule forms in test tube
iStock
The 1980 murder of a 25-year old suburban Cleveland Jewish woman has finally been solved by police.
The murder of Willoughby resident Nadine Madger, who was found stabbed over 40 times in her apartment on Januar 11, 1980 with her young son David unhurt in his playpen, went unsolved for 42 years, the Cleveland Jewish News reported.
The murdered woman, whose parents were Annette and Isaac Cohen, was discovered by her husband Mark when he came home from work.
The Willoughby Police Department said at a Wednesday press conference that a former US Marine from Eastlake, Stephen Simcak, was her killer.
Simcak died in 2018.
"Our entire department worked countless hours trying to find the person responsible for this incident, this horrible crime," Willoughby Police Chief Jim Schultz said. "The commitment and determination of our department has never wavered all these years. The goal back then and today has always been to bring justice and closure to Nadine and her family."
At the announcement, Willoughby police detective Gabe Sleigh explained how he finally discovered who killed Madger after 42 years.
Simcak, who worked for Lincoln Electric at the time, only called in sick one day that summer, the day of Madger's murder. Her neighbor saw a yellow car parked behind her apartment at 1 p.m. It was the same color and make as Simcak's car.
For over four decades, the department worked on every theory and piece of evidence in the case. In 1996, they found that there were two blood stains on Madger's shirt, one belonging to her and the other to her assailant. They spent years attempting to analyze the second blood stain, and in 2014 the Ohio Bureau of Criminal Investigations also became involved. They were then able to track down DNA from every suspect on the list and came up empty handed.
"The case basically stayed cold," he said.
Finally in 2018 the department hired Virginia-based DNA firm Parabon NanoLabs, Inc. to provide advanced DNA testing.
They found that the murderer was a white male with blond hair, blue eyes and an Eastern European background.
From there, the department eliminated anyone who did not match that description.
Eventually, they entered the suspect's DNA into JetMatch and Family Tree DNA and found matches on one of the databases that were distant cousins of the murderer. They began to built a family tree of possible matches and after some digging ran into the death certificate for Simcak, who turned out to be the murderer.