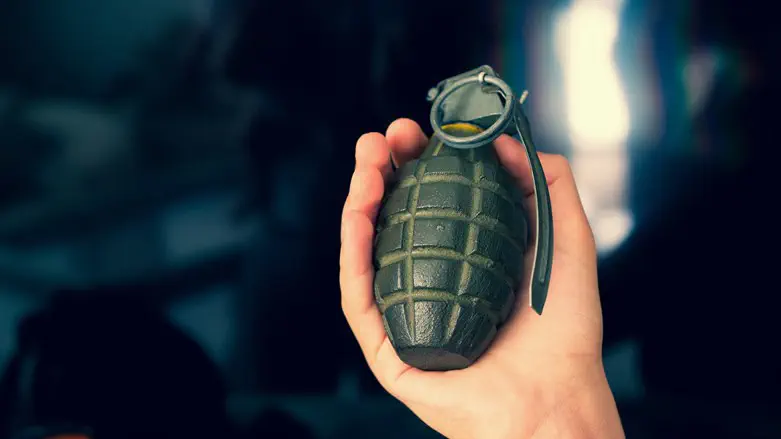 Hand grenade
iStock
A hand grenade was found at the entrance to a home in Jerusalem's Ramot Gimmel neighborhood, Kikar Hashabbat reported.
Police forces arrived at the scene, and began searching the area and working to neutralize the explosive. An investigation has been opened.
The grenade seems to have been left as part of a war between known criminal families who live in the area, Kikar Hashabbat said.
This is not the first time conflicts between criminals have affected the haredi neighborhood: In the past, stun grenades were hurled at the entrance to a home, causing damage.
Earlier this month, a boy found stun grenades hidden under a stairwell.