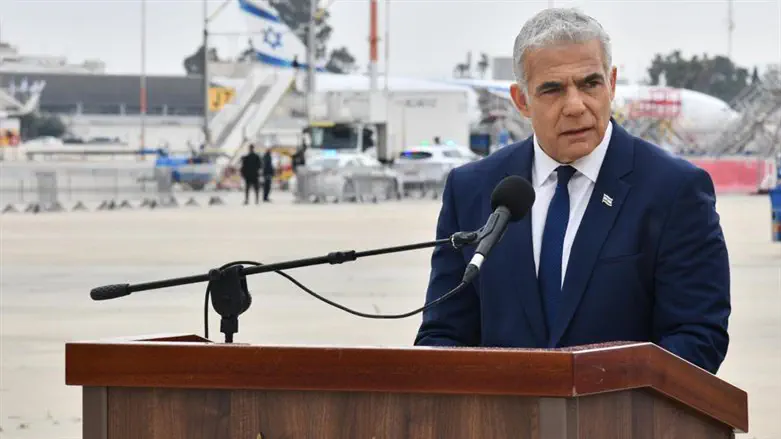 Yair Lapid
Haim Zach/GPO
Talks described as "serious" between Israel and Hamas and brokered by Egypt reportedly took place recently, in an attempt to promote an exchange deal that would bring back the bodies of IDF soldiers and missing Israelis in exchange for the release of Palestinian Arab terrorist prisoners.
Citing Egyptian sources, the Al-Araby Al-Jadeed newspaper on Tuesday reported a "turnabout" in the talks on an exchange deal with Hamas after a prolonged stalemate.
In this context, the report said, talks were held between senior members of the Israeli defense establishment and senior Egyptian intelligence officers who are mediating between Israel and Hamas regarding the exchange deal.
Egyptian sources said that Prime Minister Yair Lapid is interested in reaching an exchange deal with Hamas before the election in order to portray himself as a "popular hero" and pick up an electoral achievement.
They speculated that the revelation of the killing of Egyptian soldiers in the Latrun area in 1967 and their burial in a mass grave was done by Lapid's political opponents, and possibly Benjamin Netanyahu, to undermine the chances of reaching an Egyptian-mediated exchange deal with Hamas.