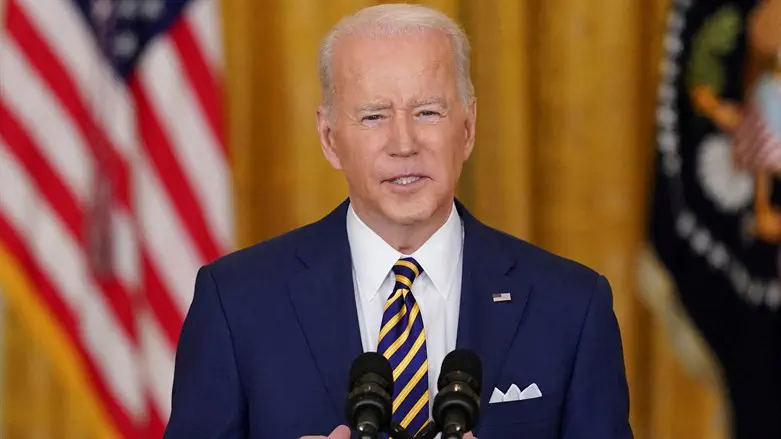 Joe Biden
REUTERS/Kevin Lamarque
The US rejected an Israeli request to allow Israeli government officials to join President Joe Biden's upcoming visit to the Augusta Victoria Palestinian Arab hospital in Jerusalem, four Israeli officials told Axios' Barak Ravid on Monday.
Biden is expected to visit the Augusta Victoria Hospital on Friday morning before heading to Bethlehem for a meeting with Palestinian Authority (PA) chairman Mahmoud Abbas.
At the hospital, Biden is expected to meet with Palestinian civil society activists, according to Israeli officials.
He is also expected to announce during the visit $100 million in US assistance to the Palestinian Arab hospitals network in eastern Jerusalem, Axios reported on Sunday.
According to Monday's report, Israeli Ministry of Health officials spoke to US officials on Sunday and asked if Health Minister Nitzan Horowitz or a lower-level Israeli health official could join Biden's visit to the hospital.
The Israeli officials told Axios that Biden administration officials rejected the request, saying it is a "private visit," not a political one.
The White House did not respond to a request for comment. The Israeli government did not like the US response. A senior Israeli official told Axios that this is a matter of Israeli sovereignty.
Israeli officials said they are going to continue discussing with the US in the coming days the possibility of Israeli officials joining Biden's visit to the hospital. The senior Israeli officials added they think the issue will be solved by Friday.
Such a move has political implications, as a visit by a US President to the eastern part of the capital "divides Jerusalem" in principle and can even be perceived to be a non-recognition of Israel's sovereignty over the area.