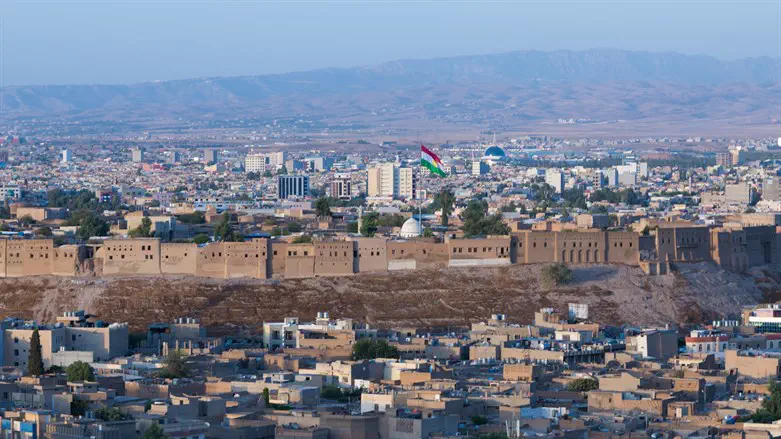 Erbil, Iraq
iStock
A drone exploded in Iraq's northern city of Erbil on Wednesday evening, injuring three people and damaging several cars, according to a statement by Kurdistan's counter-terrorism service quoted by Reuters.
The explosive drone detonated in Erbil's outskirts at 9:35 p.m. Iraq time, the statement said.
Two security sources, speaking on condition of anonymity, said the drone was shot down.
There was no immediate claim of responsibility.
A security source said earlier that a drone attack targeted the US consulate but did not give further details.
Iraqi Prime Minister Mustafa al-Kadhimi told Kurdish Prime Minister Masoud Barzani in a phone call that Baghdad will cooperate with Erbil to hold the perpetrators accountable, the statement said, according to Reuters.
In March, Iran attacked Iraq's northern city of Erbil with a dozen ballistic missiles.
The Saudi channel Al-Hadath reported at the time that the missiles were fired in retaliation for the killing of two officers from the Revolutionary Guards in an air strike in Syria this week which was attributed to Israel.
Rocket attacks have regularly targeted Iraqi bases as well as the fortified Green Zone in Baghdad, where the US embassy is located, since the US elimination of top Iranian General Qassem Soleimani in January of 2020.
Last week, at least five missiles hit the Ain al-Asad base which hosts US troops and is located in Iraq's western Anbar province. The missiles caused minor damages but no casualties.
The Ain al-Asad base has come under attack several times, including twice within several days in January.