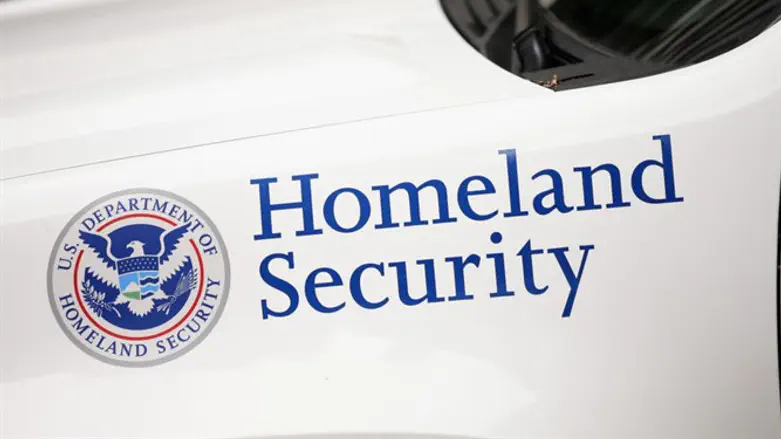 Philip Haney did not commit suicide
Philip Haney was a frustrated patriot. Haney was also a hero. He was a founder of the United States Department of Homeland Security, created to defend America against all enemies, both foreign and domestic, and to protect civilians against acts of political and religious violence and terror.
Philip's specialty was researching and exposing global radical Islam and its infiltration into America following 9/11.
He tracked the development of indoctrination and terror cells in the American homeland. Had his reports been acted upon by the Obama Administration the San Bernadino shooting, the Orlando shooting, and the Boston Marathon bombing, may have been prevented.
Philip was assigned to the Intelligence Review Unit (IRU) where he submitted reports on radical Islamists with ties to terrorism after noticing the entry into America of suspicious individuals.
Philip had spent time in the Middle East and Asia studying the growing problem. He had his eye on jihadi Salafists from the Indian sub-continent. The Salafists are a throw-back to the early days of Islam. They believe in Shariah, the Caliphate, and are prepared to use violent means to achieve their goals.
His job, he said, was connecting the dots. He was hunting for people with terror links who had entered America. He focused on individuals, and organizations and networks across the United States where indoctrination and radicalism was taking place.
Philip discovered that too many malevolent people were abusing the US visa system by infiltrating into America. As he described in an interview with
Philip Haney was given a commendation letter for finding three hundred terrorists linked to his investigations. Then, in 2009, Obama became president. Things changed

Glenn Beck, they traveled around America from mosque to mosque encouraging fellow Muslims to becoming more Salafist. He tracked their activities back in 2006.
Haney identified the Fort Pierce mosque in Florida and the Islamic radicalization that was being nurtured there, a radicalization that attracted a number of bad actors.
He worked on the case for a number of years and, as he explained, there was enough momentum to send his file to the National Targeting Center in DC. The aim was to prevent people with evil intent from entering into the United States and to target known threats for covert observation.
In 2007, the Holy Land Foundation trial took place, a trial that irrefutably proved that individuals from Muslim Brotherhood front organizations, the Islamic Society of North America, and the North American Islamic Trust, were actively supporting foreign terror organizations, particularly Palestinian Hamas.
The indictment showed that US based members of the Muslim Brotherhood had established a Palestine Committee tasked with raising money for the Hamas terror group in Gaza and that between 1995 and 2001 the Holy Land Foundation "charity" was an active Hamas cell in America raising millions of dollars for the Palestinian terror group and, at the center of it all was CAIR, the so-called civil rights group for America's Islamic community.
This trial was the most significant terrorism prosecution brought by the government in the United States since 9/11.
Philip Haney was given a commendation letter for finding three hundred terrorists linked to his investigations. His organization prevented the incursion into America of 1,200 suspects. Haney exposed several real and deadly terror threats in America. Haney's work kept Americans safe.
Then, in 2009, Obama became president. Things changed. Political incorrectness started to clamp down on counterterror investigations.
The political interference of the Obama Administration began to impact the important intelligence operations of Haney and his team.
He was ordered to scrub the names of American Muslims with terror ties for the sake of PC.
In 2009, about eight hundred of Haney's records were purged by orders from above.
Then, in 2009, Obama became president. Things changed.

By 2012, Philip was investigating a larger case of another network related to the Muslim Brotherhood. But in March 2012, the State Department, in coordination with Janet Nepolitano, the acting head of the Department of Homeland Security and Haney's boss, shut the case down, despite all the evidence and the good work that had been done. 
Haney's work was entirely deleted from the US intelligence system.
One day after a prominent U.S. Muslim leader reacted to the November 2015 Paris attacks with a declaration that the Islamic State, also known as ISIS, has nothing to do with Islam, President Obama made the same assertion.
The subtitle of Haney's book is "A Homeland Security Officer Exposes the Government's Submission to Jihad."
Then something awful happened.
On December 2, 2015, 14 people were killed and 22 others were seriously injured in an Islamist terror attack against Christians preparing for Christmas in San Bernadino, California.
The terrorists, Syed Rizwan Farouk and Tashfeen Malik, were two of the targets listed in Haney's brief, as was the Florida mosque which Haney had reported that Farouk had been radicalized.
Philip felt he had been struck with a bolt of lightning as he watched the TV news of the terror attack.
"I just yelled out 'That's my case!'"  
It was. The implicating evidence had been eradicated by the political appeasement of the Obama Administration and 14 people were murdered as a result.
Philip's conscience troubled him. He felt that if he had been allowed to pursue the matter Americans would be alive today. He already had derogatory information against this pair of terrorists before Malik arrived in America. She and Farouk had been chatting to each other online about jihad and martyrdom. Had Haney's files been acted upon Malik would not have received a permit to enter America, and Farouk would have been on the FBI watch list.
"Either Syed Farouk would have been put on the no-fly list because of his association with that mosque, or the K-1 visa that his wife was given may have been denied because of his association with a known radical organization."
According to Haney, the FBI had been tracking Enrique Marquez, an illegal gun supplier, who supplied the weapons to Syed Farouk, but they did not provide this information to Haney's unit in the DHS. Neither did the FBI inform them about Omar Mateen who Haney had tracked crossing the southern border into America and had reported to the upper echelon of the DHS and to the FBI.
On June 12, 2016, Mateen entered an Orlando nightclub and killed 49 people and injured 22 others in another mass shooting.
Mateen was radicalized in the same Florida mosque as Farouk.
Philip Haney complained about the lack of communication between different branches of intelligence that could have prevented many deaths.
"People are allowed to walk through the hole in our intelligence," Haney said, to do bad things. He was referring to the gap caused by one agency not informing the other of vital counter-terror intelligence.
Instead of investigating the radicals and terrorists, the CIA began to investigate him.
Haney said he got a visit from the State Department and the DHS civil rights division. He was told that tracking these individuals was "problematic."
After his reports were repeatedly ignored, Haney left the DHS and wrote a book which he scathingly titled, "See Something. Say Nothing," as a protest of his work being silenced by the administration.
I met Philip in a Tel Aviv hotel in 2019, Philip had arrived in Israel with the United West security group to Israel to learn how Israel was protecting its borders.
I had been invited by Tom Trento to meet the group and I had a private hour-long conversation with Philip. I was amazed, shocked, by his story of an administration that puts political-incorrectness before the safety and security of its people.
This may be happening in America, Canada, Britain and Europe, but there is little likelihood that this would happen in Israel.
Philip's opinion was that it was an unwritten policy of the Obama Administration to protect suspicious people and organizations spreading radical Islam in America rather than protect Americans.  That it is was part of a presidential promise to fundamentally change America.
Philip blew the whistle on Hillary Clinton's State Department closing down his investigation into perhaps America's most radical mosques in Fort Pierce, Florida.
This is the mosque where notorious Sheikh Mohammed preached and from where the Orlando terrorist shooter, Omar Mateen, was indoctrinated. This was also the mosque in which the first American suicide bomber, Monir Mohammad Abusalha, was indoctrinated before going to Syria to drive a truck packed with explosives into a restaurant in 2014.
Although the FBI, CIA, the National Counterterrorism Center and the Department of Homeland Security created a special team of analysts to prevent American jihadists from returning, battle-hardened, from the Middle East, Philip Haney was frequently frustrated by the blocks and restrictions imposed on him by senior officials reaching up to Hillary Clinton and Barack Hussein Obama. 
According to Josh Bernstein of Patriot.com media show, had Haney's recommendations been acted upon it would have "taken down at least seven different international global terrorist organizations and as many as 1311 terrorists in at least eight different countries."
In 2016, Philip Haney courageously went public by testifying before the Senate Judiciary Committee chaired by Senator Ted Cruz. He alleged that the Obama Administration had acted irresponsibly with regard to Islamic extremism within the United States. Philip claimed that the administration had acted out of "political correctness" rather than take affirmative action that may have prevented the June 2016 Orlando nightclub shooting, or the earlier San Bernadino shooting of December 2015.
At this Hearing, Philip also reported the Obama Administration for destroying or changing eight hundred of his files relating to the growth of the Muslim Brotherhood in America by falsely claiming they were deemed "offensive to Muslim people."
Philip was open about the information he had collected. He appeared on Trevor Loudon's Amazon movie "The Enemy Within" talking about what was taking place in America.
While people like Haney were shouting the alarm about the spread of radical Islam in America, there was a growing appeasement to a Shariah ideology and the establishment of a counter agenda within America.
While Obama was calling ISIS in Iraq a "JV team," Brennan and Clapper were doctoring national security and intelligence reports from abroad, the threat assessment from people like Haney went against the narrative of the Obama administration and had to be blocked.
In our hour long chat in Tel Aviv, Philip told me that people wanted to silence him. I thought this referred to the Obama administration closing down his lines of enquiry and resultant database of evidence.
This immediately leapt to mind when I was told that his body had been found on Friday, February 21, three days after he had been killed.
Apparently, some time on Wednesday 19, Philip Haney drove from his house to a remote area, got out of his car, walked a short distance, and shot himself in his chest. At least, this was the initial police report after his body was found.
I don't believe it.
His body was found in an open RV park-and-ride area adjacent to Highway 16, less than three miles from where he had been living in a motorhome park in Plymouth, a small community in California.
Detectives recovered documents, phone records and a laptop from the scene, according to Monday's news release, and the Sheriff's Office took possession of his vehicle, the firearm located at the scene, and his RV to be processed and analyzed along with the evidence, with assistance requested from the FBI.
Authorities later retracted initial reports that Philip's death was by suicide describing it as "misinformation."
Philip was not a contortionist. Shooting oneself in the chest is almost a physical impossibility.
Investigative reporter and Fox News contributor, Sara Carter, said Philip was someone she deeply respected and considered a friend. She considered his death a murder until she receives confirmation to the contrary.
Glenn Beck feels the same.
So do I.
Haney was a frustrated agent, but I do not believe he was suicidal. The facts back this up.
Philip Haney had a new life to look forward to in 2020. He was to be married again. According to numerous sources, Haney was preparing to return to the Department of Homeland Security to expose what he called the "Red-Green Axis."  This was something that Philip spoke to me about when we met in Tel Aviv. This is the alliance between the radical left and radical Muslims in a combined agenda to take down Western democracy and civilization as we know it, using terror to unsettle the indigenous population. Failing that, he intended to write a follow up book to his "See Something. Say Nothing."
I was looking forward to meeting Philip again in Israel.
This was not the mental state of a potential suicide victim.
Philip Haney did not commit suicide. He was murdered. He was murdered for what he knew and for who he was.
Philip Haney was a brave patriot and he died for his beliefs and his knowledge.
I also considered him a friend.