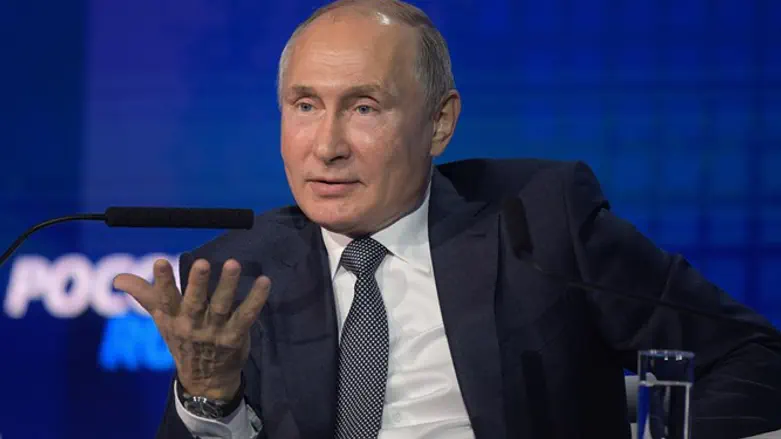 President Putin, in honor of Tolstoy, please let her go
In the case of Naama Issachar, and her seven year-plus sentence for some marijuana found in her airport luggage, it is beyond this novelist's capacity to discuss legalities.
So I ask you, President Putin, to please consider Leo Tolstoy, and what he would do under the circumstances. 
There is no doubt he would appeal to you, and you would listen, and you would act…
To please let her go, back home to Israel.
We know this from Tolstoy's legacy. He was a humanitarian, in the truest sense of the word. He sent his words to action. 
He travelled the vastness of your great nation (often on foot and in the humility of a "holy fool" or wandering Strannik) preaching compassion for the downtrodden and forgiveness for sinners.
In his time and place, they called him "the true Tsar" for his powers of persuasion, all for the sake of the powerless. 
People listened because he was Tolstoy. People listen to you because you are Putin. How perfect these two together into the books of posterity when the tally is taken. 
If only you would choose clemency.
That book is still waiting to be written…and the writing of it is in your hands.
More than Russia's, and the world's, greatest novelist, Tolstoy was the moral authority of Russia, and still today he remains a towering global figure in the cause of righteousness. 
In praise of "War and Peace" and "Anna Karenina' and his "ABCs" for children, he was and is duly celebrated. 
Yet also his merciful spirit made him the most popular Russian among all Russians. Today it is your chance, your turn.
Millions have made pilgrimage to Yasnaya Polyana, Tolstoy's ancestral home, as you did to honor his name.
Honor it further please by letting her go, and without delay.  
You would then be remembered in history like Tolstoy, linked together as champions of justice tempered with mercy.
Tolstoy spent years, his lifetime, gaining history's approval as a great man gifted with the common touch. Your moment is now. 
Please do not miss this opportunity to end this young woman's suffering, and take a moment to be written in the book of life and gratitude. 
Impatiently and respectfully, history awaits. 
New York-based bestselling American novelist Jack Engelhard writes regularly for Arutz Sheva.
He wrote the worldwide book-to-movie bestseller "Indecent Proposal," cited by reviewers the equal to Tolstoy's "Anna Karenina." Engelhard wrote the award-winning Holocaust to Montreal memoir "Escape from Mount Moriah." Contemporaries have hailed him "The last Hemingway, a writer without peer, and the conscience of us all." Website: www.jackengelhard.com