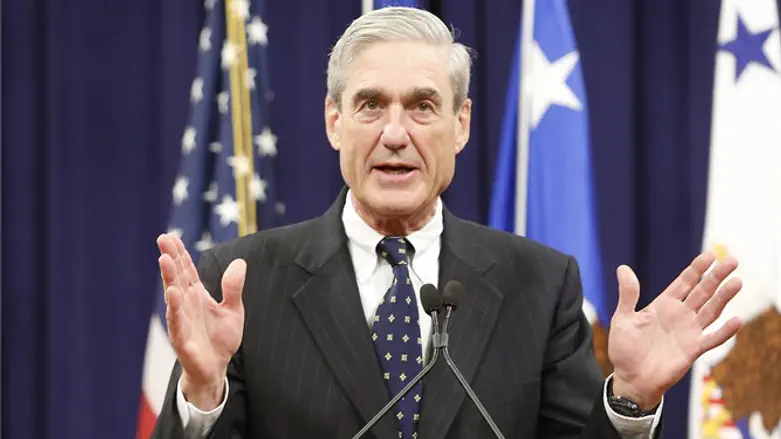 NY Post's Goodwin sparks big apple newspaper war
It's no secret that my favorite American columnist is the New York Post's Michael Goodwin. So when he goes after The New York Times it's obvious who I'll be cheering, although it's true enough that I'd cheer anybody who socks it to the Times. But Goodwin is special. He writes wonderfully. That's number one.
He's an American patriot. That is also number one, and so is his advocacy for a strong Israel. 
He likes Trump… can't stand Hillary…dismisses de Blasio as a total fraud. So the two papers see eye-to-eye on practically nothing.  
On Sunday there was no choice but for both papers to lead with the unspeakable church slaughter in Sutherland Springs, Texas – and using nearly the same language. That never lasts. After that it is back to politics and you'd hardly know they live in the same town and country.
It's been going on for some time between these two, the two leading papers in New York City, but suddenly it's open warfare.
Back about a week ago, Oct. 28, Goodwin wrote a piece that urged Robert Mueller to resign. Gevalt – cried the Times.
Mueller, as special counsel, is tasked officially to investigate Russia's interference into our national elections. 
Unofficially Mueller's job is to nail it all on Trump. The swamp want Trump gone and nobody wants it more than the Times, so when staffers over there read Goodwin, they went bonkers. 
At the Times, hating Israel and hating Trump means job security.

Mess with Mueller and you are messing with their hoped-for deliverer. So the Times accused Goodwin of "crazy talk." 

Listen to Goodwin from his latest column: "The animating impulse for the assault [on Goodwin personally] is obvious — the Times is locked into its mission of destroying President Trump, and, like Hillary Clinton, still cannot accept Trump's election as legitimate."

Also this: "Consider that the paper's dozen Op-Ed columnists are all Never-Trumpers. That's either a remarkable coincidence or a litmus test for hiring."

The latest hire at the Times is Bret Stephens – and look what they've done to him! Maybe I read him wrong all those years from the Jerusalem Post and elsewhere, where, I think, he used to be sober and somewhere down the middle. Now? Now he's turned into a raving Leftist -- just another 'have typing skills, will travel." 

At the Times, hating Israel and hating Trump means job security…and Stephens knows this. He needs to please his masters.

So please them he did by way of attacking Goodwin as the emissary for "the sleazy case against Mueller's probe."

Sleazy? There's a whopper coming from the Times, a paper that now peddles sleaze to increase falling circulation. 

That isn't some ordinary scandal sheet where we learned about Harvey Weinstein. 

That was The New York Times, and if you say such coverage is proper, to expose predators in our midst, I still say it's gotcha and unseemly. 

I still say the Times has gone completely into the pursuit of people, rather than news. When it isn't Benjamin Netanyahu it's Donald Trump. 

I have never seen anything like this. Trump makes them crazy. All of them…and they won't say a word about Hillary's scandals. 

A moment with Lawrence O'Donnell over at MSNBC and anyone of them at CNN makes you worry that American journalism has gone stark raving mad. 

Plus what in the world has David Remnick done to The New Yorker magazine?

Some days, around these parts, it feels as if Michael Goodwin and the rest of The New York Post are all we have left in terms of sanity.

It is a jungle out there, Jane.

New York-based bestselling American novelist Jack Engelhard writes regularly for Arutz Sheva. Engelhard wrote the international book-to-movie bestseller "Indecent Proposal" and the ground-breaking inside-journalism thriller "The Bathsheba Deadline." His latest is "News Anchor Sweetheart." He is the recipient of the Ben Hecht Award for Literary Excellence. Website: www.jackengelhard.com