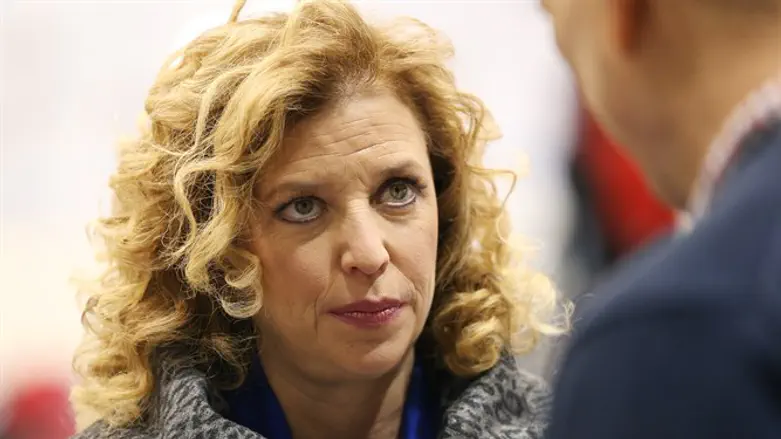 About foreign collusion in American politics
Some of the media have been going on for months about possible collusion between the Trump administration and the Russians. As far as one can see, that lengthy investigation has turned up nothing of significance.
Nevertheless, there are some disconcerting observations on foreign collusion in America. Several members of a family that had the opportunity to acquire highly confidential information, and other sensitive communications that could affect national security and embarrass the politicians that hired them, fled America before they could be arrested.
The scandal involves US Representative Debbie Wasserman Schultz, the former head of the Democratic National Committee (DNC), Imran Awan, a Pakistani information technology (IT) consultant, his wife Hina Alvi, several other family members, and the computer servers of various Democratic congressmen, including Wasserman Schultz.
In 2016, Democrats on the House Intelligence Committee wrote to the House appropriations subcommittee requesting that members of their staff obtain "Top Secret Sensitive Compartmented Information" clearances, the highest-level security classification. The Awans were working for many of the letter writers, and Debbie Wasserman Schultz was the ranking member of the appropriations subcommittee. The Awans were given access to highly sensitive government information that normally requires a security clearance, awarded only after a background check that investigates alliances with unsavory characters, links to foreign countries, and vulnerability to blackmail.
In July 2017, the FBI arrested Awan at Dulles Airport trying to flee to Pakistan. His wife had already fled there in March, pulling their three young daughters from school. The airport arrest follows the seizure of broken hard drives from the garage of the Awans' former home. The hard drives had been smashed with a hammer.When the FBI prevented Awan from exiting the US, the charge levied against him was bank fraud. This is merely the pretext; a fraudulent loan of $165,000 that Awan and others allegedly got from the Congressional Federal Credit Union, which was part of a $283,000 transfer that he wired from Capitol Hill.The Awan family got about $5 million from American taxpayers for expert IT services to several Democrats in Congress.
When Awan was arrested, he had been working for Democrats as an IT consultant for 13 years. He started with Representative Gregory Meeks in 2004. The next year, he joined the staff of Wasserman Schultz, who had just been elected to the House. Generally, the salaries of congressional staff range around $40,000; however, Awan was paid about four times as much. He also got his wife, Alvi, on the House payroll, then his brother, Abid Awan, and Abid's wife, Natalia Sova. In 2014, he got his then-20-year-old brother Jamal on the House payroll on an annual salary of $160,000.
With the notable exception of Wasserman Schultz, most of the congressmen who employed the Awans fired them in February and March after conservative news media noted that the House security services reported that the family was under criminal investigation.
For years, the Awans had access to the emails and other electronic files of members of the House's Intelligence and Foreign Affairs Committees. They were accessing computers of congressmen without their knowledge, transferring files to remote servers, and stealing computer equipment — including hard drives that they destroyed before embarking on their getaway from the US.
Blackmail could explain why they were able to go unscathed for so long.The FBI and the Capitol Police were investigating the Awans for widespread double-billing for computers and other communication devices, and related equipment. The investigators found stolen equipment stashed in a congressional office building, including a laptop belonging to Wasserman Schultz that Imran was using.
The Awans were banned from the Capitol computer network. Nevertheless, Wasserman Schultz kept Imran on staff for several additional months, and Meeks retained Alvi until February 28, a few days before she fled to Pakistan. On March 5, the FBI and the Capitol Police got to Dulles Airport in time to stop Alvi from boarding her plane. They discovered that she was carrying $12,400 in cash. It is a crime to export more than $10,000 in cash from the US without filing a currency transportation report. It appears that Alvi did not file one.
In connection with Awan's arrest, the FBI submitted to the court a complaint affidavit that describes Alvi's flight but makes no mention of a currency transportation report; however, FBI agents permitted her to board the plane and leave the country, notwithstanding their stated belief that she has no intention of returning.Wasserman
Schultz failed to do as her fellow congressmen did and fire the Awan family back in February as no longer politically convenient. Awan reportedly had the password to her iPad and other access codes. She threatened the Capitol Police with "consequences" if the stolen laptop belonging to her that Awan was using was not returned to her immediately. She invoked a constitutional privilege to impede agents from searching it. She finally fired Awan in July 2017, the day after he was arrested at Dulles Airport. It was also in July that she finally signaled her willingness to drop objections to federal agents scanning the laptop.
That it took her so long to fire Awan raises concerns. Her zealousness in obstructing the investigation is troubling.
The Awan family fraudulent schemes are many, but this matter goes beyond bank fraud. There appears to be a conspiracy to undermine US national security. Despite speculative fantasies about special counsel Robert Mueller expanding his "Russia investigation" to set the many Hillary donors on his payroll into investigating Trump's business dealings several years ago to implicate Trump, it is highly unlikely that Trump will be impeached and removed from office no matter how much liberals keep shouting Russia! Russia!
The Russia "story" exists because the US presidential election was not hacked, but the DNC was. Wikileaks released the Democrats' embarrassing emails to the world; however, the US media mostly declined to report on them. CNN's Chris Cuomo intimated that it is "illegal" for Americans even to glance at these leaked emails. The world's most inevitable president-in-waiting lost the election, and the Democrats decided to blame it on Russian "hacking" rather than blaming it on their criminally-challenged, tired, unlikeable candidate with no message, and a minimal campaign schedule.
Awan was known to be in DNC computers, unlike speculations about Putin's spies being in them to help Trump. Wasserman Schultz was head of the DNC and thus Awan knew too much for her to fire him quickly. The Awans could have compromised members of Congress and could have sent American secrets, along with those hundreds of thousands of American dollars, to Pakistan and beyond.
Dr. Sheyin-Stevens is a Registered Patent Attorney based in Florida, USA. He earned his Doctorate in Law from the University of Miami.