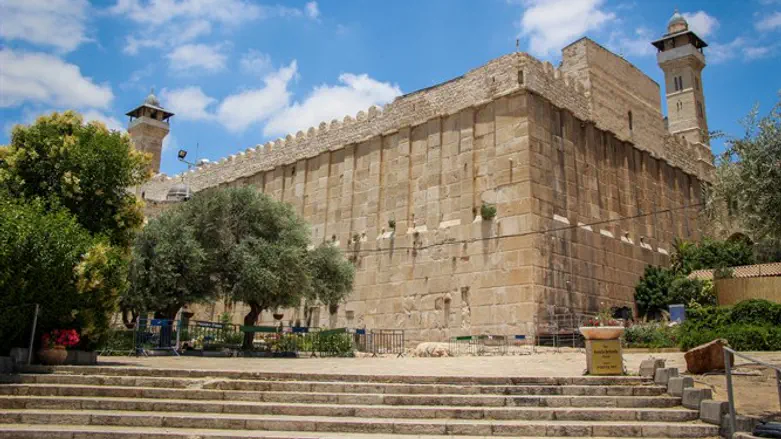 Who hates ya, baby? Anti-Semitism lives, and its address is the UN
On Friday, the United Nations's United Nations Educational, Scientific and Cultural Organization (UNESCO) reiterated its anti-Jewish stance by denying Israel's biblical connection to the city of Hebron, which houses the Tomb of the Patriarchs, purchased nearly four millennia ago by the patriarch Abraham. The purchase was made to bury his wife, Sarah. Twelve countries voted in favor of the Palestinian request to name Hebron a Palestinian heritage site, while only three voted against it. Six countries abstained.
This resolution, like last year's UNESCO action toward Jerusalem and the Temple Mount, has only one purpose: to delegitimize Israel by denying the Jewish connection to the Holy Land. At its heart this resolution is not simply directed at Israel but at Jews everywhere (and anyone else who believes in the Five Books of Moses). Next to Jerusalem, Hebron is the holiest city in the Jewish faith.
Israel will reject Friday's anti-Semitic resolution, as they did the one last year, which named the Temple Mount a Palestinian heritage site. Already the Jerusalem Post reports:
Israel's Deputy Foreign Minister Tzipi Hotovely described the vote as a "badge of shame for UNESCO, which time after time prefers to stand with the side of lies."

Israel's Defense Minister Avigdor Liberman reacted to the vote by describing UNESCO as a "politically-biased, embarrassing and antisemitic organization."

Education Minister Naftali Bennett also criticized the vote. "It is disappointing and disgraceful that, time and again, UNESCO denies history and distorts reality, knowingly serving those attempting to erase the Jewish state," said Bennett. "Israel will not resume its cooperation with UNESCO so long as it remains a political tool, rather than professional organization."

Chairperson of Israeli party Yesh Atid Yair Lapid also responded, saying, "UNESCO's decision to recognize the Cave of Patriarchs as a Palestinian heritage site is a despicable falsification of history. "Does UNESCO not believe that the Bible is heritage? It's a decision that, at best, stems from utter ignorance and, at worst, from hypocrisy and antisemitism."
Understand: This resolution rejects not only Jewish heritage but the heritage of every Christian who believes in the "Old Testament."
As described in Genesis chapter 23, before Abraham purchased the land that became the Cave of the Patriarchs, he rejected the Hittites' offer to receive the land as a gift. Eventually he overpaid for the land so there would never be a doubt or a complaint that it is Jewish-owned territory. Therefore, any Christian who accepts Friday's UNESCO decision is denying his own heritage as well as that of the Jews.
Also posted at The Lid