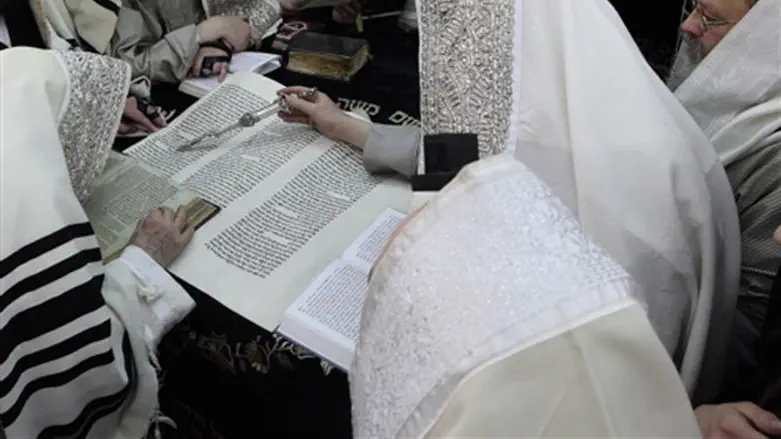 Yom Kippur: Bridging the gap in a WWI POW camp
It was the First World War. They were soldiers on opposing sides but they were fellow Jews. Some fought for Russia, part of the Entente, and others fought for the opposing Germany of the Central Powers. On one Yom Kippur in 1917, in a German prisoner of war camp, German and Russian Jews, while praying together, also bridged the cultural differences between them.
Dr. Yaakov Wygodski was a Russian Jewish prisoner of war who described his visit to the synagogue of POW camp in Zele for Kol Nidre prayers. "Dozens of German Jewish civilians and some Jewish German soldiers occupied the first benches in the upper eastern sections. All remaining benches were occupied by Jewish Russian POW soldiers in their much overused army clothes, with gray-striped trousers, and stripes on the left sleeve indicating the status of prisoner of war."
Wygodski was the only civilian prisoner at the service, and so as not to be taken for a German Jew (according to the seating arrangement, no one wanted to seat next to a civilian prisoner), he gave up sitting in the section above and sat down together with the military prisoners of war.
This was a scene similar to many others during the First World War of encounters between German and Russian Jews.
The German synagogues were different from those of Eastern Europe. The Germans prayed in an orderly fashion, usually led by a cantor. The Eastern European Jews prayed in a less organized manner and in a more passionate tone, more freely expressing their own emotions. In Wygodski's words, "The prayers of German Jews have a collective character, while Polish-Lithuanian Jews' prayers have a more individual character!"
At Kol Nidrei, a very large and strong Jewish artillery sub-officer, about 30 years old, from a Polish shtetl, covered by a long, heavy custom-made tallit was standing near Wygodski.
He was distressed over the German customs.
"Dear Mr. Dr., tell me is this a way to pray? Is this our holy Yom Kippur?" He asked Wygodski.
"German prayers are slightly different from ours," He answered, trying to calm the man down: "Their way of praying is not so bad!"
The words failed to assuage him.  
"Gevalt! Gevalt! For you to say this!" The soldier replied, "Their prayers, God forgive me for what I am about to say, have no real emotion! You and I, when we pray, we tremble during Kol Nidre, even a fish in the water would tremble! When someone comes into our synagogue, he immediately feels a sense of terror, of fear!  In our synagogue, when we cry, the cry is the cry of a tormented Jewish heart and rises to the heaven! We take our Kol Nidre very seriously!"
 As he spoke he wildly waved his hands as if throwing away something distasteful.
He continued, "If you want to talk loudly or groan as an expression of your tormented soul, the pleasant Gabbai (Synagogue administrator) will come and hiss at you telling you to stop!"
Almighty God! How is this possible? How much more torment are Jews to suffer?

nother soldier standing nearby angrily added.
"This is unheard of! For a whole year, we hold everything inside, then comes our holy Yom Kippur and we want to cry out and argue with God: Almighty God! How is this possible? How much more torment are Jews to suffer? Are they not already lying pitifully on their faces? - Is this also not allowed to us! I have never heard or want to hear about this!"
He continued, "With us, in our 'Great Synagogue,' Yom Kippur is received in fear! A terror! A real Day of Judgment; we sing Kol Nidre, we hum together the prayer, unatana tokef  - the earth trembles! "What happens here, what we see here is a real Yom Kippur?" The closer the prayers came to the end, the more frequently soldiers cried out tearful words and deep sighs, while the gabbaim(synagogue administrators) would immediately shout: 'Shss!' quieting down the crowd.
Suddenly, near the end of prayers, a tearful voice from a single Jewish soldier was heard. With a deep broken heart, with eyes and hands uplifted, he cried aloud: "Gevalt, God! Almighty God! Have mercy upon your poor people!" His words had a powerful impact on all the members of the congregation. They had all been affected by the horrors of the war. The gabbaim forgot to silence people, all present bowed their heads and tears appeared in everyones' eyes.  
At that moment, no one could bear the heavy burden of the war in silence, together, they cried out to their Creator to end their suffering.
From In Gehenem, Vol.II (7)