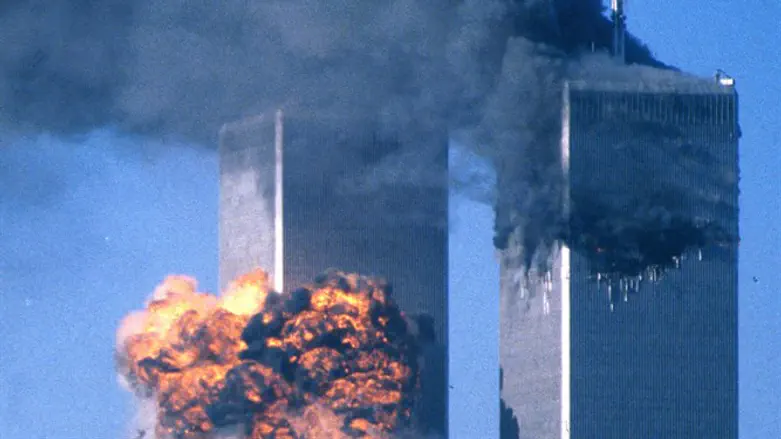 Megyn Kelly and Trump's Muslim ban
Those of us rooting for Trump could only be dismayed by his impoverished response to the Khan family, Muslim Americans whose son, a soldier, fell in combat for our side. Trump said that as a businessman he too sacrificed. That was the wrong answer in every way imaginable.
Someone needs to tell Mr. Trump when it's time to shut up. We need him and we need him to stop making such blunders.
The safety of America and the security of Israel – "our greatest ally in the region," in Trump's own words – depend on his success.
So instead he fell for the trap, and make no mistake, it was a slick set-up by the Democrats to hoist a speaker, at their convention, who would use his grief to hammer Trump. The game was to get Trump personally and to send a message against Trump's proposed temporary ban on Muslim immigration.
The plan was to portray Muslims as heroes, not terrorists, and it worked marvelously. The media is in the process of lapping it up front page to front page. The Khans, now appearing on talk shows, writing opeds for The Washington Post, have become stars, celebrities, media darlings.
The story has become so big that the election may hinge on how far this goes.
We can only wonder if using grief to score political points is really an honorable thing to do. Mr. Khan's grudge against Trump has become a bit too transparent. We cannot question the son's heroism, but we may have to question the family's motives.
Because of one young man's answer to duty, does this mean the jihad threat is over and it's now safe to get on a plane?
Megyn Kelly seems to think so.
Her tirade was equal to Mr. Khan's and to make her case against Trump, she used Mike Huckabee as her foil. She argued, heatedly, that Trump's ban would have denied us men like Army Capt. Humayun Khan. Huckabee, usually among our most eloquent defenders, was slow off the mark, as Kelly was quick.
What provoked Trump to call for a ban in the first place? Did it come out of the blue? Yes it did. It came from the skies.

She had her own agenda, namely to promote immigration (at least for this segment) and to bash Trump (not the first time).  
I confess that I like Megyn Kelly, if not always, and that I like Fox News, if not always.
The question remains – what provoked Trump to call for a ban in the first place? Did it come out of the blue? Yes it did. It came from the skies. We refer to it shorthand – 9/11. Have we forgotten the thousands killed that day in Manhattan alone September 11, 2001? Trump never did.
In a word, or two, that was Islamic terrorism, not the first and not the last. Ms. Kelly should have been reminded of this. The Khans, Pakistani immigrants Khizr and Ghazala, whose son died 2004 fighting in Iraq, may also need reminding that Trump's proposal came by way of logic. If something hurts, make it stop.
If 9/11 wasn't enough to alert Trump against Muslim immigration, there have been some 40 deadly Islamic attacks on our country since then, enough to justify in favor of Trump. So perhaps Trump deserves some slack when we consider the case of another Muslim American soldier.
That was 2009 at Fort Hood when Nidal Hassan shot to death 13 unarmed fellow soldiers while shouting praises to Allah – and this justifies Trump.
So does this…
In 2013 at the Boston Marathon, three dead, later in Chattanooga, Tennessee, five dead, and then in San Bernardino, California, 14 dead, and this year in Orlando, Florida, 49 dead – all dead from the hands of Islamic extremists who came here legally, illegally or overstayed their welcome.
Which is precisely why Trump suggests that we should not be so welcoming. Yes, the Khans have a point. Theirs is about a son. This merits our respect.
Trump's point is about an entire nation at risk. This speaks to all our sons and daughters.      
New York-based bestselling American novelist Jack Engelhard writes a regular column for Arutz Sheva. New from the novelist: "News Anchor Sweetheart," a novelist's version of Fox News and Megyn Kelly. Engelhard is the author of the international bestseller "Indecent Proposal." He is the recipient of the Ben Hecht Award for Literary Excellence. Website: www.jackengelhard.com