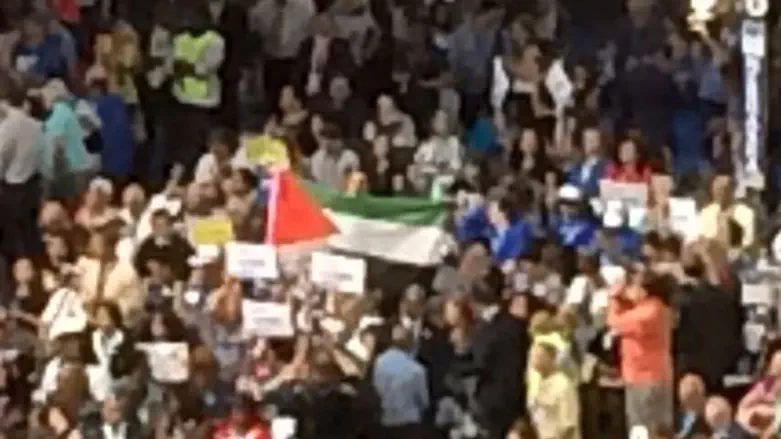 Hillary flees to sanctuary city, Philadelphia
Yes, Philadelphia, under Mayor Jim Kenney, is a sanctuary city, which means anybody can come in, no questions asked, no matter what crimes they've committed, and so here come the Democrats schlepping Hillary, for better or worse, whether they like her or not.
She won them over, as I've mentioned earlier, not through her brilliance. She wore them down through exhaustion.
People just give up and submit to the nausea of low expectations.

People just give up and submit to the nausea of low expectations.

It's how the Clintons do it – they beat you into submission. They've spent (ill-gotten) millions crowding out anyone who might be more qualified. As for Hillary, throughout her shady past, has she ever met a payroll? Yes, but mostly for herself, her foundation and her cronies.

So even though her own people know the hypocrisy, there in Philadelphia they've come to seal the deal.

They are, after all, liberals, and liberals obey. A confederacy of cop-haters and Israel-bashers – here they come, all under one roof.

Some people have wised up. Philly's finest are complaining about the cop-hating guest list, and members of the firemen's union refuse to endorse her.

Well that's a step in the right direction.

Imagine waking up every morning to that yenta, or to Debbie Wasserman Schultz, who got booted before the convention even began.

Proving that once in a while you can't fool all the people all the time.

Debbie's DNC emails not only revealed smears against Bernie, but also shed light on some sticky anti-Semitism within the ranks, which brings us to Hillary's choice for a running mate, Tim Kaine. Turns out he's a wonderful speaker who has wonderful ties with Hamas and other Islamic radicals.

At the last Democratic Convention, Israel was jeered by many in the ballroom. Let's see how it turns out this time around. There has already been a PLO flag waved by someone in the audience. Quick question: What about the suckers who spent millions supporting Bernie 27 bucks at a time? Is there a money-back guarantee for fraud? The fix was in from the start. They were played.

In a few days, Hillary will be making her speech accepting the nomination. For this speech – a rarity – she won't get paid her usual fee of $250,000.

That must hurt.

The Clintons always expect to get paid, and Americans keep paying and paying, and if we get it wrong we will be paying with our lives.

This is the crowd that wants open borders, so they've come to the right place.

They want up to a million Syrian "refugees" to infiltrate town and country, and they've found the right party.

This is the same gallery that welcomes BDS types, like Cornel West who supports the boycott movement against Israel, whereas last week at the GOP convention Trump drew cheers when he named the Jewish State "our greatest ally in the region." Try that in Philadelphia with Max Blumenthal in attendance. (Or is it Sid?)

They want to restrict free speech and would be glad to hand over the Internet to the sharia-dominated UN.

Philadelphia was where our founding fathers met to "proclaim liberty throughout the land and to all the inhabitants thereof." That's inscribed in the town's Liberty Bell and taken from Hebrew Scriptures. Later, the locals booed Santa Clause. That was December 15, 1968 at a Philadelphia Eagles football game.

They were actually booing the team, which had a record of 2 wins against 11 losses. They were voicing their contempt for a collection of misfits.

Where are they now?

New York-based bestselling American novelist Jack Engelhard writes a regular column for Arutz Sheva. New fiction from the novelist: "News Anchor Sweetheart." Engelhard is the author of the international bestseller "Indecent Proposal." He is the recipient of the Ben Hecht Award for Literary Excellence. Website: www.jackengelhard.com