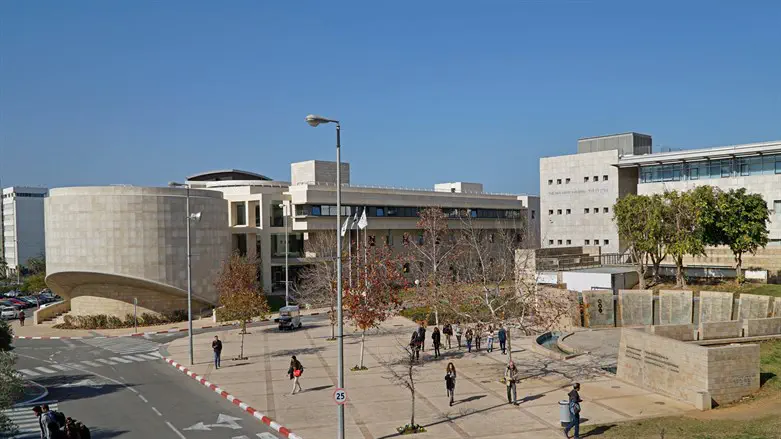 Tel Aviv University
iStock
Arab students were arrested by police on Sunday after physically assaulting Jewish activists who held a counter-demonstration across from the controversial Nakba Day ceremony held by students at Tel-Aviv University.
Several Jewish activists who sustained head injuries were treated by paramedics who arrived at the scene. The counter-demonstration was moved to the other side of the street.
Nakba Day is observed annually by the Arab world on May 15 to commemorate the "Nakba" or "Catastrophe" of Israel's establishment.
Dozens of Arab and far-left students gathered wearing black shirts, waving flags of the Palestine Liberation Organization and holding pictures of keys, symbolizing the "lost homes" of the Nakba.
In response, activists from the Zionist organization Im Tirtzu waved Israeli flags, chanted pro-Israel slogans, and distributed T-shirts displaying a key with a Star of David alongside the popular biblical prophecy: "And the children [of Israel] shall return to their borders."
Im Tirtzu activists also put up two giant banners reading "Nakba Nonsense," aimed to counter the "obscene historical distortion that seeks to rewrite history by making the victims - the Jews - into the aggressors."
Im Tirtzu CEO Matan Peleg said that the sole purpose of the Nakba is to undermine the existence of the State of Israel.
"We cannot afford the luxury of allowing this anti-Israel propaganda to go unchallenged," said Peleg. "We are here sending a clear message that we will not be silent in the face of this deceitful attempt to rewrite history."
"If the Jewish community in Israel would've lost the war, the Holocaust would have been continued via Haj Amin al-Husseini and his antisemitic thugs," explained Peleg.
"It is important to unapologetically call the Nakba what it is: nonsense," added Peleg.