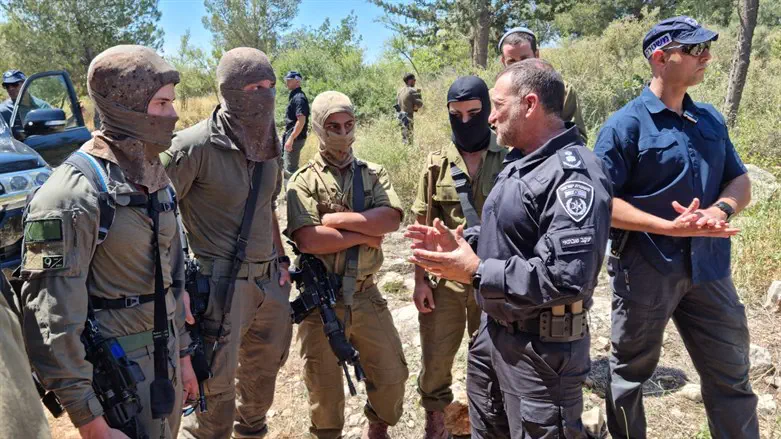 Elad terrorists arrested
Israel Police
The two terrorists who murdered three Israelis in an axe attack in Elad last week have been arrested after a three-day manhunt, the IDF announced Sunday morning.
The terrorists, who were identified as Jenin residents Assad Yussef Assad Al-Rafa'i, 19, and Sabhi Imad Sabhi Abu Shakir, 20, were arrested during scans of the area surrounding Elad by security forces and were found near a quarry.
The combined pursuit included the use of technological and intelligence gathering means and special units by the police, the Shabak and the IDF.
Oren Ben Yiftach, Boaz Gol and Yonatan Havakuk were murdered.in the attack Thursday night, at the end of Israel's Independence Day.
The investigation into the attack revealed that the terrorists contacted one of their victims, Oren Ben Yiftach, at the conclusion of Independence Day and asked him to drive them to Elad.
The two claimed to him that they were working on the renovation of a synagogue in the city. Oren complied with their request - and when they arrived near the synagogue, they surprised him and started stabbing him.
Oren tried with his remaining strength to fight the terrorists and even managed to wound one of them, but in the end, they overcame him and continued their murderous campaign.