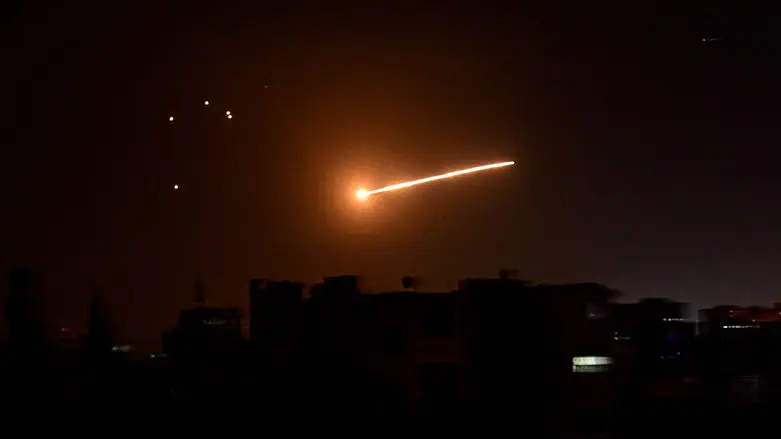 Air strike in Damascus, Syria
SANA/Handout via REUTERS
Syria's official news agency reported explosions that were heard over Damascus on Tuesday night.
Syrian television reported that the country's air defense systems were activated following an Israeli air strike in the area of the capital.
The Saudi channel Al-Hadath claimed that the air strike attributed to Israel targeted a Hezbollah weapons shipment at a military airport south of Damascus.
A Syrian military source said that "around 00:41, the Israeli enemy carried out an air strike using missiles from the direction of Tiberias, our air defense confronted the missiles and shot down most of them. The extent of the damage is being investigated."
About two weeks ago, Syrian media reported an Israeli air strike in the Damascus area.
According to the reports, explosions were heard in the area following the air strike, which Syria claimed targeted military installations. The country's air defense systems were reportedly activated following the strike.
The IDF did not comment on the reports from Syria.
Several days earlier, the Syrian military claimed that the Israel Air Force attacked several targets in central Syria.
According to the reports, Israel acted out of northern Lebanon. Anti-aircraft systems were activated against the missiles that were fired.
Last month, two members of the Iranian Revolutionary Guards were killed in an air strike attributed to the Israel Air Force in the Syrian capital of Damascus.