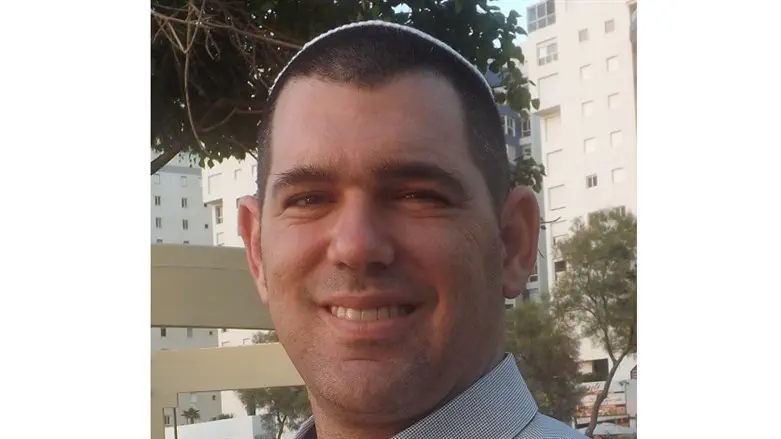 David Ben Horin
INN:DBH
Hashem gave my family a special surprise this Pesach.
We spent one of the Chol HaMoed days in Tiveria (Tiberias). We had a lafa of shawarma made out of potato flour followed by a cruise of the Kineret aboard the Lido 3. As we were disembarking, there was a commotion on the boardwalk.
A crowd of about 50 people were gathering around one person. They were signing, chanting, and clicking their phone cameras.
It took about thirty seconds for news to reach the boat from the shore that head of the opposition, former PM Netanyahu, had joined us for Pesach.
Tiveria is filled with simple, decent people. The salt of the earth. Nobody calls him Mr. Prime Minister or Mr. Netanyahu. In Israel we are all family.
The cries were for Bibi.
He looked good. He looked rested, with a tinge of color animating his face. Up close, I didn't realize what a Jewish face this hardened Israeli warrior had.
It was Pesach. The best comes out in all of us.
Chants of "Bibi Melech Yisrael" filled the air as his people escorted him to wherever he was going.

Come to think of it, he didn't stop anywhere. He just walked a kilometer from one end of the boardwalk to the other.

I think I know where he is headed.
The Long Route Back

It reminded me of when I was a kid.
My dad used to take me to Opening Day Met games every year. Then mayor Ed Koch always made an appearance. Like Bibi, he walked among the people. He strolled along the path that separated the two sections of field level seats, making sure to be in plain sight of around 20,000 baseball fans.

When my dad first started taking me, Koch was a first term mayor saving the city from bankruptcy and chronic crime. He enjoyed standing ovations year after year. When the cheers stopped, he lost his bid for re-election.

Bibi,too, was feeling the pulse of the people.
In Iran, the Persian street speaks from the Tehran Bazaar. In Jordan, the Arab street screams from the mosque. In America, it's sporting events, or WWE wrestling.
In Israel, the Jewish Street passes through the Kineret (Sea of Galilee) Boardwalk.
What is the significance of Bibi walking the entire Kineret kilometer?
It was his first campaign appearance.
The Cards are Falling
The current coalition was a house of cards at best. With the defection of Idit Silman and the boycott of Mansour Abbas, the government is a minority of 56 out of 120 members.
If you are Ze'ev Elkin, Yoaz Hendel, Tzvi Hauser, seasoned politicians with a history of jumping from party to party, and you know your current political subway station won't likely make it to the next Knesset, what do you do?

You do what you have been doing for the last decade.

Could Ayelet Shaked piece together Knesset members from Yamina and New Hope and form a new bloc that stands with Likud? If she can muster up enough Knesset members from both parties Bibi can sit atop a 61-seat government by Lag B'Omer.
Or not.
Either way, the campaign for the 25th Israeli Knesset began during Pesach on the Kineret Boardwalk.
David Ben Horinworks as a marketing manager in a hi-tech company in Hadera and loves Israel passionately. He can be found at https://www.proudlycandid.com.