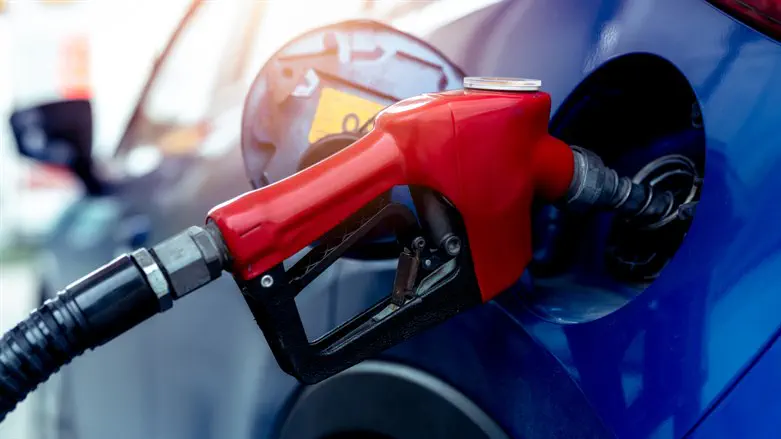 תחנת דלק
צילום: ISTOCK
Drivers in the UK and around the world continue to face record-breaking fuel prices as a consequence of the increased wholesale prices. Petrol prices continue to stay high despite the cost of oil falling.
The petrol price rises have come amidst a rise in the cost of living around the world, leading to people looking for additional ways to unlock funds from existing assets. For example, searches via Google for terms like 'sell house fast' and 'equity release' have been on the increase as people seek additional ways in which to quickly acquire money to deal with rising living costs.
What caused the rise in prices?
The rise in petrol prices has come from a combination of things. Firstly, there have been global supply issues for crude oil. Because oil is a global commodity, its price is impacted by the global supply and demand. As demand has been greater than supply, prices have risen.
Another impacting factor was that of Russia's invasion of Ukraine which pushed fuel prices up even further. The uncertainty surrounding Russia, one of the global superpowers for oil, meant that many went into panic-buying mode, causing prices to soar.
The price of crude oil rose to more than $105 per barrel in the initial days after the invasion, rising to almost $139 per barrel by March 7th. As Russia faced more and more sanctions from the West, many feared that there would be bans on Russian oil. As a result, prices of petrol barrel soared to some of the highest figures in decades.
Finally, the cost of fuel has been impacted by a general increase in prices that has come from some of the highest inflation rates in 30 years. All of this has contributed to what has been labelled a cost of living crisis in the UK. These increased prices have pushed many UK households under the poverty lines and has meant that both individuals and businesses are struggling to meet their monthly expenses.
How much are people paying for petrol?
Despite oil prices having now fallen, petrol prices remain at an all time high with an average cost of 162.3 pence across the UK.
What does this mean for the cost of living around the world?
Around the world, the rises in energy and petrol prices have meant that people have less money in their pockets in the form of disposable income. Thus, people and consumers have had to look for ways in which to supplement and increase their monthly finances; whether in the form of a $500 loan, additional work or borrowing money from family and friends, all to stay afloat and maintain their current quality of life.
How have fuel prices changed in recent years?
During the Covid pandemic and various national lockdowns, there was a brief interim where petrol prices fell, likely because far fewer people were using their vehicles. However, since the beginning of 2021 the price of fuel has risen steadily.
October 2021 saw the first record-breaking figures for fuel prices with the cost of petrol at 142.94p and147.94p for diesel. However, since then prices have risen further still.
When will petrol prices come back down?
It seems that in the last week, there has been a slight fall in petrol prices; however, there is still a great deal of uncertainty in the market. The price of oil fell sharply in March, followed by a sudden increase and then yet another drop. Although oil prices fell in April, there will be a delay before this price drop filters through to consumer petrol prices.
Retailers are acting with caution and are reluctant to lower their prices, despite crude oil prices dropping. It seems as though they are waiting to see how the market volatility changes in coming weeks before making the decision to reduce petrol prices.