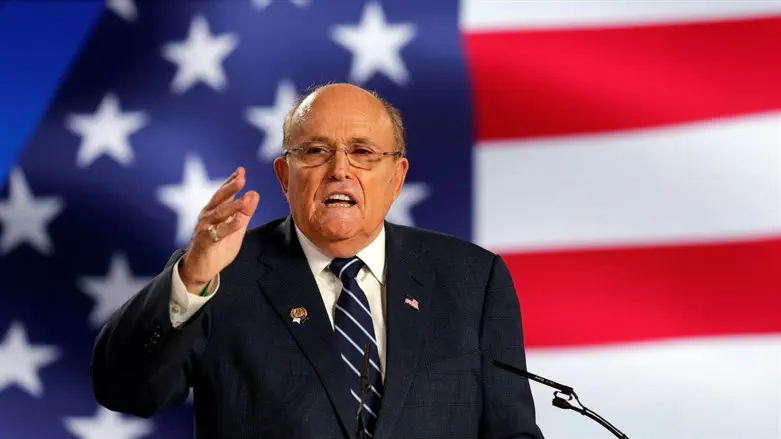 Rudy Giuliani
Reuters
Iran on Saturday sanctioned 24 Americans, including former US generals and former Trump lawyer Rudy Giuliani.
Iran's Ministry of Foreign Affairs said in a release quoted by The Hill that the 24 individuals were involved with "terrorist acts" and human rights violations while accusing them of depriving Iran of medical supplies and supporting economic punishments against the Iranian people.
The ministry also said the individuals were "financing and supporting terrorist groups and terrorist acts" against the Palestinian people in Israel.
According to the Tehran Times, the individuals named by Iran on Saturday include former Army Chief of Staff George Casey, former Gen. Austin Scott Miller of the Joint Special Operations Command, former Commerce Secretary Wilbur Ross, former Central Command Cmdr. Joseph Votel, and several other former military and government officials.
Giuliani joins former President Donald Trump and a slew of other officials under the former president's administration sanctioned by the country.
They include former CIA Director Mike Pompeo, Trump's son-in-law, Jared Kushner, and former US Ambassador to the United Nations Nikki Haley.
Iran in 2020 issued an arrest warrant against Trump and asked for Interpol's aid in detaining him in the killing of top Iranian general Qassem Soleimani.
In January, Iran announced that it seeks to prosecute 127 suspects for involvement and cooperation in the January 2020 elimination of Soleimani.
In addition to Trump, Iran's chief civilian prosecutor indicted the head of US Central Command General Kenneth McKenzie Jr., Pompeo and former US Secretary of Defense Mark Esper,