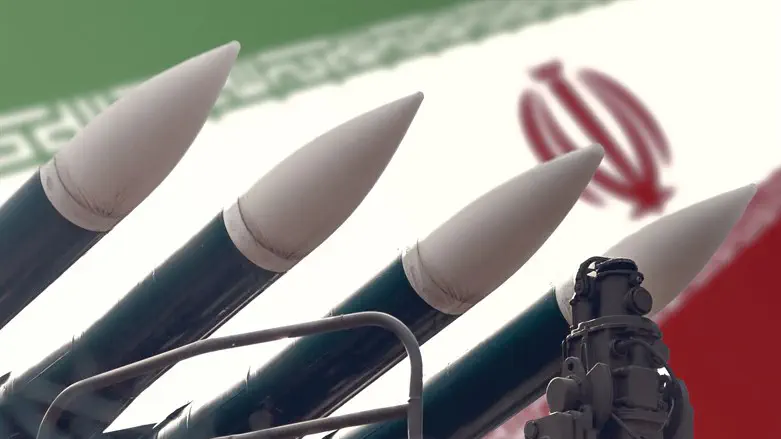 Iran nuclear program
iStock
Israel is expected to continue exerting pressure on members of Congress to turn down the Biden administration's attempts to remove Iran's Revolutionary Guards (IRGC) from the national list of terrorist organizations, according to a report in Israel Hayom.
The report states that Israel will continue to publicly oppose the nuclear deal in hopes of bringing about its failure in Congress.
Unlike the Netanyahu regime, however, Bennett and Lapid are not expected to campaign against the renewed deal directly with members of Congress. Whenever asked for their input, however, Israel's political and military experts will disclose their opposition, stressing the high price that the Biden administration is willing to pay for a return to the deal.
Last Friday, the Israeli government released a scathing response to reports that the U.S. was preparing to remove Iran's Revolutionary Guards from the US terror blacklist following an article in Axios citing a source familiar with Biden administrations' plans regarding Iran who claimed that the US was considering dropping the Revolutionary Guards from the list.
In a joint statement Friday morning, Prime Minister Naftali Bennett and Foreign Minister Yair Lapid said they "refused to believe" the US would take such a step.
"The Iranian Revolutionary Guards Corps (IRGC) is a terrorist organization that has murdered thousands of people, including Americans. We refuse to believe that the United States would remove its designation as a terrorist organization," the two were quoted as saying.
The force was designated as a terrorist group by the Trump administration in 2019.
"The Iranian Revolutionary Guards are Hezbollah in Lebanon, they are Islamic Jihad in Gaza, they are the Houthis in Yemen, they are the militias in Iraq," Bennett and Lapid said Friday.
"The IRGC are responsible for attacks on American civilians and American forces throughout the Middle East, including in the past year. The IRGC were behind plans to assassinate senior American government officials."
"They are an integral part of the brutal machine of oppression in Iran. Their hands have on them the blood of thousands of Iranians and the crushed soul of the Iranian society."
"The attempt to delist the IRGC as a terrorist organization is an insult to the victims and would ignore documented reality supported by unequivocal evidence. We find it hard to believe that the IRGC's designation as a terrorist organization will be removed in exchange for a promise not to harm Americans."
"The fight against terrorism is a global one, a shared mission of the entire world. We believe that the United States will not abandon its closest allies in exchange for empty promises from terrorists," concluded the statement.