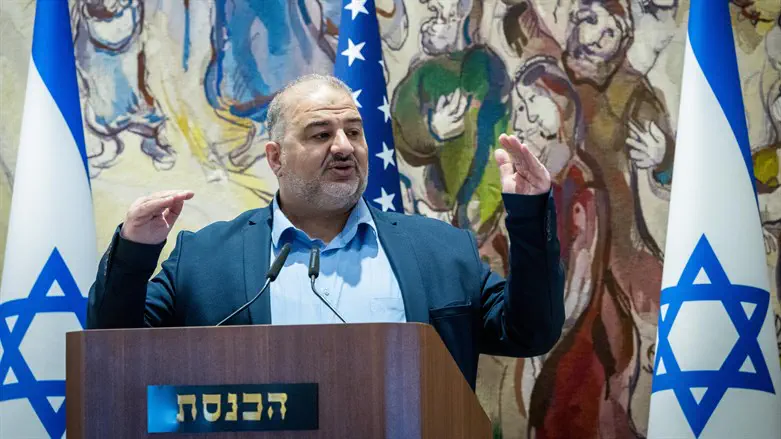 Mansour Abbas
Yonatan Sindel/Flash90
In an attempt to alleviate tensions with the Ra'am party following the passage of the Citizenship Law last week, the coalition pledged to Mansour Abbas and Walid Taha that they would reopen debate on the legislation before the law comes up for extension next year.
The Citizenship Law prevents Palestinian Arabs from obtaining Israeli citizenship through marriage to an Israeli Arab. For the past 20 years the Knesset has automatically extended the temporary order by means of a renewed order each year. This time, senior coalition officials from several parties, including the Yamina faction, pledged that the law that would not be extended without a new discussion about it, as well as examining the possibility of making changes to the law before it is extended again.
Ra'am asked for guarantees from several MKs, including from Yamina, since they do not trust Interior Minister Ayelet Shaked to agree to this.
Israel's Knesset voted Thursday night to pass the Citizenship Law in its second and third readings, with 45 MKs voting in favor and 15 opposed. The bill received the support of several opposition parties whose version was the one brought to a vote..
Click here to join the official Israel National News - Arutz Sheva WhatsApp groups