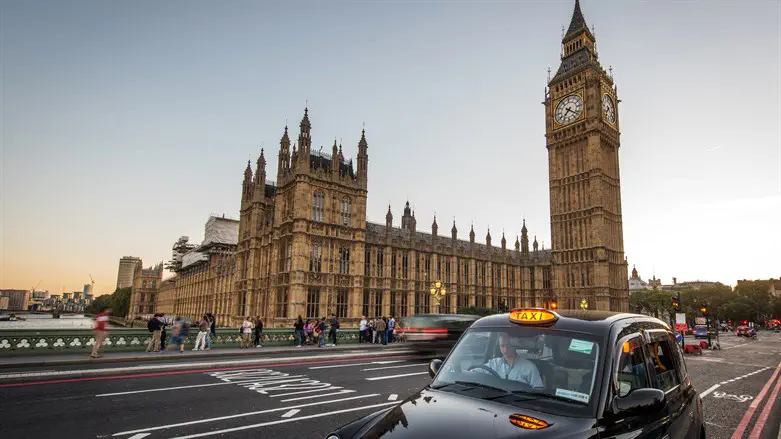 London Taxi
iStock
The British government has begun the process of enacting legislation to make the Boycott, Divestment and Sanctions (BDS) movement illegal in the UK.
According to the Jewish Chronicle, an amendment by Conservative MP Rob Jenrick was passed that outlaws local authority pension funds from supporting anti-Israel boycotts against British companies doing business with Israel.
The alteration to the Pensions Service and Judicial Offices Bill will expand the jurisdiction of the Local Government Secretary to oversee local government pension funds so that they do not put in place rules that are at odds with the government's foreign policy.
In December 2021, Jenrick hinted that the government would seek to include a ban on BDS in its spring legislative agenda.
In May 2020, the Supreme Court squashed a previous move by the government to ban BDS, a four-year long case pursued by the Palestine Solidarity Campaign.
The government argued before the court that it was adamant about putting an end to the ability of local governments to introduce boycotts.
In a speech in the House of Commons, Jenrick said that public sector pensions, which are funded by tax money, are "quite clearly the preserve of the state" and the government had a legal right to intervene in their regulation.
"For too long we have seen public pension schemes pursue pseudo foreign policies and all too often the foreign policy of these public pension schemes is I'm afraid, exclusively focused on re-writing the UK's relationship with the world's only Jewish state, Israel," he said.
He called BDS activists a "minority of an extreme and well organized clique."
"You don't have to look very hard to find a pattern of antisemitic behaviour in connection with campaigns promoting a boycott of Israel. Successive studies have shown the single best statistical predictor of anti-Jewish hostility is the amount of BDS activity," he said.