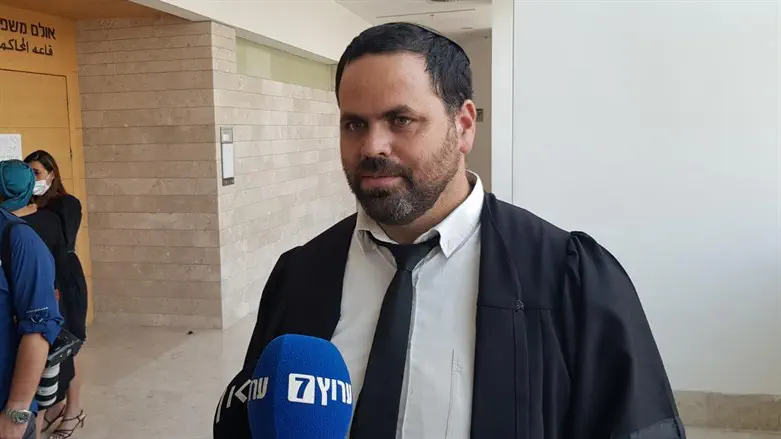 Attorney Haim Bleicher
Yoni Kempinski
Six months after three Jewish youth were lynched in the Arab village of Huwara, the Arabs who perpetrated the lynching still walk free.
Honenu attorney Haim Bleicher, who is representing the victims, sent a letter to the district police commander, demanding that the terrorists be arrested and the victims' rights as terror victims be honored.
The demand follows an admission by a police source that the youth were not lynched in revenge for a "price tag" attack on Arabs.
"The youths' lives were in serious danger," Bleicher wrote in his letter. "We turn to the police with a request to hold a determined investigation, arrest the suspects, and bring them to justice."
"As is known, my clients were arrested and interrogated - unjustly - as suspects at the very start of this process, something which certainly caused them great anguish. Now, when it is clear that my clients are the victims in this incident, I would like to request that they be granted their full rights as victims of a crime."
Bleicher also noted his attempts to contact the police in the past to receive updates on the investigation.
Bleicher now requested an update on the investigation and to receive the legal proof that his client was a victim of terror. He also requested to arrange payment for the ambulance, which was called after the victim was arrested and is therefore the responsibility of the police.
Following the lynching, one of those injured was taken to Beilinson Medical Center, and from there he was taken for interrogation by Shabak (Israel Security Agency) and police and barred from meeting a lawyer. The other youths were arrested two days later.
The youths were permitted to meet with a lawyer only two days after the lynching occurred.