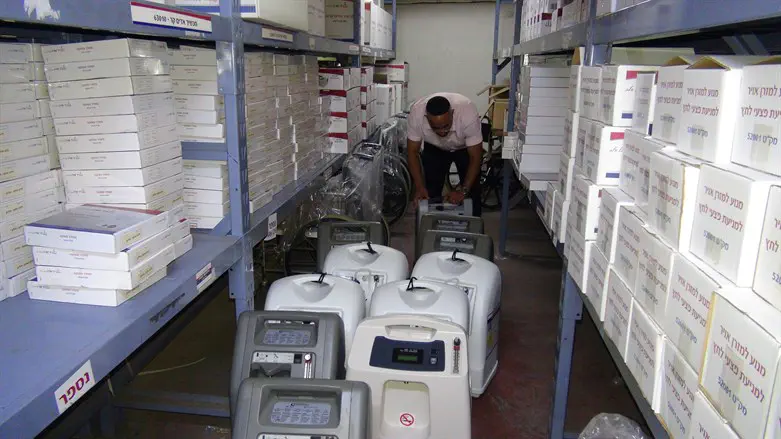 Yad Sarah oxygen machines
Israel National News
Moshe Cohen, CEO of the Yad Sarah home care charity, wrote an urgent letter to the director general of the Ministry of Health, Prof. Nachman Ash, informing him that Yad Sarah does not have a sufficient stockpile of medical oxygen equipment to handle the predicted spike in Omicron cases.
According to Hebrew University experts, in less than a month, the health system is expected to reach capacity.
"Currently, there are 3,254 oxygen machines available, which we have lent out at Yad Sarah branches," Cohen wrote. "Previous waves have required 2,395 oxygen generators in one month. We are not equipped to meet the demand that will be generated by another wave. Consider this our SOS - we need immediate assistance in this regard."
Yad Sarah called on the Prime Minister to intervene immediately and ensure an available emergency supply of oxygen equipment for cases requiring home hospitalization, which will avoid unnecessary mortality as a result of overcrowding in hospitals.