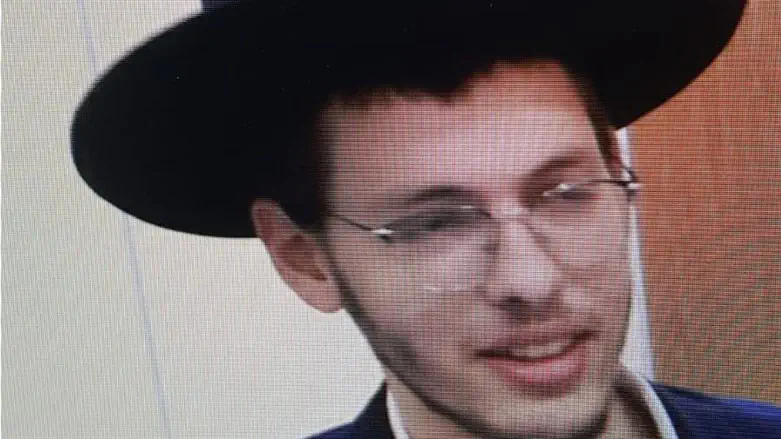 The missing yeshiva student
Israel Police
A yeshiva student reported missing earlier this week has been found dead in northern Israel.
The body of Efraim Nachum Re'em was found near the town of Amirim, three days after he was reported missing.
Re'em, a yeshiva student from Jerusalem, went missing after he spent the past week near the gravesite of Rabbi Shimon Bar Yochai (Rashbi) in Meron.
When it became known that he was missing, dozens of volunteers, including many yeshiva students from the area, participated in the efforts to locate him, hoping to find him alive.
A short time before Shabbat (the Jewish Sabbath) began late Friday afternoon, Re'em's body was found in an open area near Amirim. Magen David Adom (MDA) paramedics called to the scene were forced to declare his death.
"In recent days, Israel Police officers worked to locate the missing person, who was seen last near the gravesite of Rashbi in Meron. A short time ago, during the search efforts led by police officers and volunteers, he was found lifeless near the town of Amirim in northern Israel," a police statement read.
Initial investigations indicate no concern of foul play, Israel Police noted.