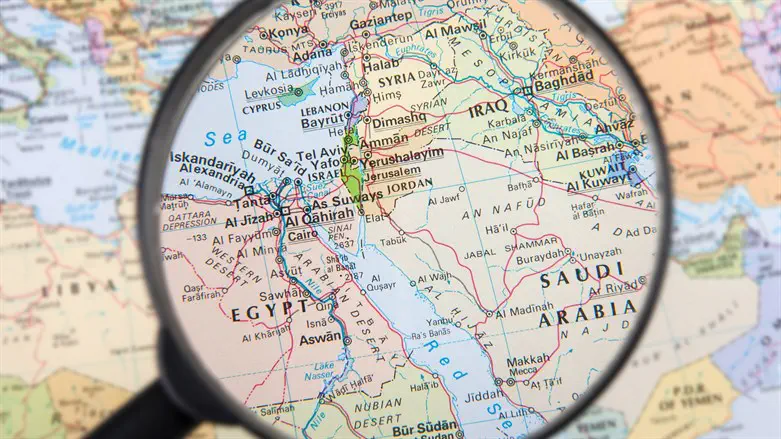 Map of the Middle East
iStock
Unfortunately, when we hear about the Middle East, it's always for the saddest reasons. There's just so much happening there, with such complicated matters, which are not always easy to understand.
So, if you are planning a trip to the Middle East, it's necessary to understand what is happening there and how can you travel safely and without a risk. Luckily for you, today, we will give you a deep insight into the Middle East situation and present you with the best alternatives to travel there, without any problems.
The Impact of the War in The Middle East
Since 2019, our lives have changed a lot, mainly because COVID-19 appeared and we were introduced to a new reality and faced new scary challenges. Everyone around the world suffered from it and had to adapt; the Middle East was no exception to the situation. However, there's a little bit more to it, and it couldn't have come with the worse timing.
Not only are they facing the complications that COVID-19 brought, but the Middle East is also facing a civil war situation, especially in Syria, Iraq, Yemen, and Libya. This war is affecting all aspects of their population, and people are feeling it in their skin, in a daily basis. The worst? The end is not in sight…
Finding employment, taking care of family, and getting food are some of the impacts this war is having on their people - it's breaking family links, destroying the system, and dividing their people into subgroups. Nothing good can come from war, and no one deserves to live in such conditions, and unfortunately, the Middle East population can't feel safe anymore.
This situation is well-known to everyone around the globe, and it can make travelers feel unsafe and afraid to even go there, in addition to the COVID-19 factor. That's why we're presenting the best and safest options to travel to the Middle East.
Private Jet Charters
Private jet charters are one of the best flying options out there, as they give privacy, comfort, and are way faster than a normal flying company. As we've mentioned before, with the COVID-19 circumstances, flying has become a complicated situation where travelers don't feel safe. However, with private jets, there's no reason to be afraid, since only you or your group will be flying on that plane (besides the staff).
There are many reasons why this is a good solution! Besides the extreme comfort it gives and the whole privacy situation, it can be very cost-efficient. There are different cheap charter flights to choose from, and you can set the budget by choosing the type of aircraft, number of seats, and the amount of luggage.
Middle East Airlines
With the vaccination process on schedule, flying to other countries has become easier and there are a few more options to choose from. One of the best airlines to travel to the Middle East is the Middle East Airlines.
The airline is updated with all the health measures available, in order to ensure comfort and safety, but the need to wear a mask and use disinfectant all times is still a must. You must also show your COVID-19 vaccination certificate or a recent COVID-19 test. Now, with all your personal precautions and the airline's as well, we believe it's quite safe to fly on MEA again.
Time to Set Off
We are living in mad times and the Middle East situation is beyond scary and complicated. However, travelling there is still a necessity for many, and hopefully, this article will give you a better insight into what you need to know before going there. Have a safe trip!