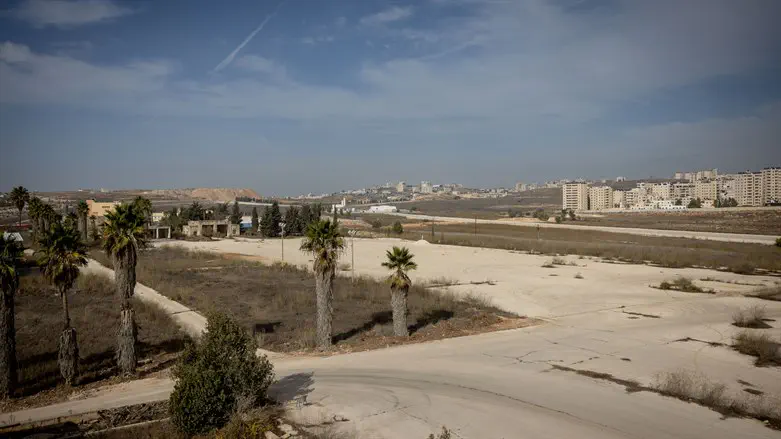 The proposed construction site
צילום: יונתן זינדל, פלאש 90
Haaretz journalist Yossi Werter explains how Prime Minister Naftali Bennett avoided the political landmine of proposed construction in the Atarot neighborhood of Jerusalem.
Werter wrote that "the planned construction in Atarot, which threatened relationships with the Americans, came off the table in an ingenious manner.
"The district committee for planning and construction is discussing a plan by the Ministry of Housing to build 9,000 housing units for the Hareidi community there. In the past, the Prime Minister's Office has asked that construction permits be refused 'for reasons of state's.
"Bennett has instead elected to have someone else request a delay - Meretz. Construction has been suspended for two separate surveys, one of the environmental impacts it would have and one of the health-related side effects."
Werter class that in practice, this amounts to a cancellation of at least a year, more if Meretz leader Tamar Zandberg uses her position as Environmental Protection Minister to draw out the survey. "At that point, Lapid will be the Prime Minister. Perhaps he will allow the construction to continue," Werter adds.