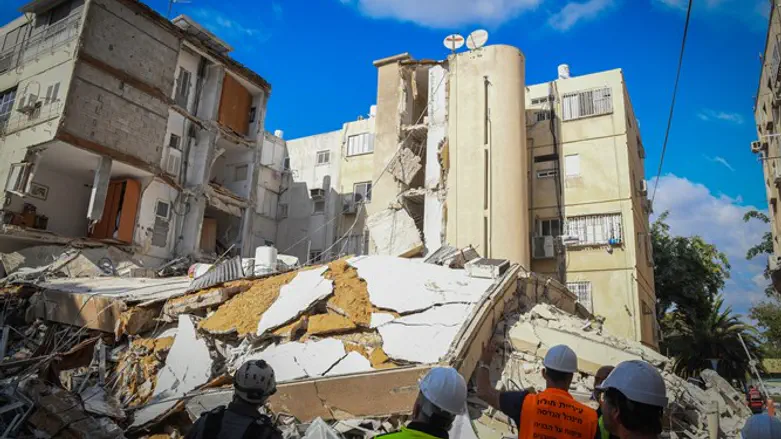 Holon building collapse
Flash 90
On Thursday, September 30th, families from the Holon building collapse met at the Azrielli Mall to restock their empty closets, thanks to donations from Christian Zionists. Each of the 32 families was handed a 2,000 NIS Azrielli gift card sponsored by Israel365 who distributed 100% of the funds the NGO raised from 300 Evangelical donors.
Israel365 founder Rabbi Tuly Weisz was grateful for the opportunity to help channel the goodwill of the Christian Zionist community to the Holon families.
"It is an honor that we take very seriously to act as the charity first responders to Israelis in their time of need," Rabbi Weisz said. "As soon as the building collapsed, we were at the scene to assist in any way we could. In addition to the basic necessities the families needed, we took people to buy clothes to replace what they lost. We took children to buy bicycles to add a little sweetness to their lives."
"The generosity of the response was touching," Rabbi Weisz added. "Our sages teach that words and actions that come out from the heart, enter directly into the heart. This is a heart connection from the nations to Israel. The families who benefitted last week asked me with tears in their eyes to thank our non-Jewish friends and to bless them for blessing Israel."