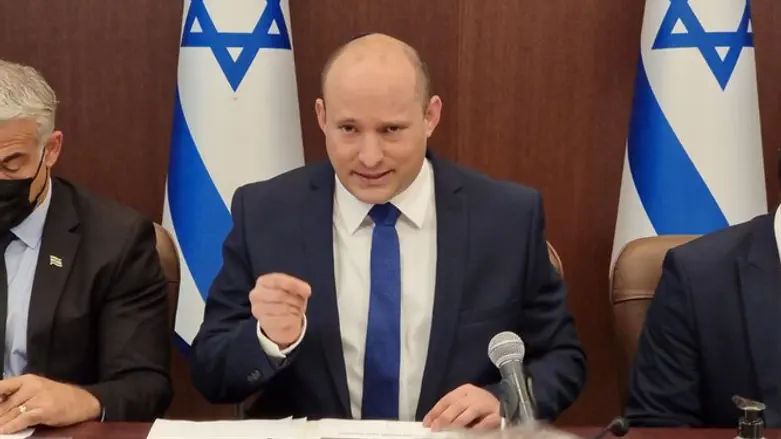 Bennett
Hezki Baruch
At a government discussion on Sunday on COVID-19, ministers unanimously approved the proposal to broaden the "Green Class" outline to the entire educational system, Channel 12 reported.
"Regarding the education system - we will adopt the model," added Bennett, adding that after the holidays mass tests would be carried out in the education system.
"This time the distribution will not be through the school but in an alternative logistical way and parents will write a note."
He added, however, that "Today, the Green Pass has a lot of holes. Most of the people don't come with a barcode but rather with a note, and this creates holes, and we will probably stick more tightly to barcodes. We are working on it and we will announce in advance."
Prime Minister Naftali Bennett also commented that "Our tolerance for people who do not get vaccinated has run out."
According to Walla, he announced that a genetic scanning mechanism is currently being developed for everyone who comes through the gates of Ben Gurion Airport.
"I call it 'the Omega'. We are working on a mechanism of genetic scanning for everyone who enters Israel. In this way, Israel will become a radar for the virus.
Bennett backed the Minister of Social Equality Meirav Cohen on her statement that "The next variant will come to Israel through Ben Gurion Airport" and said that the genetic mechanism will help deal with it.