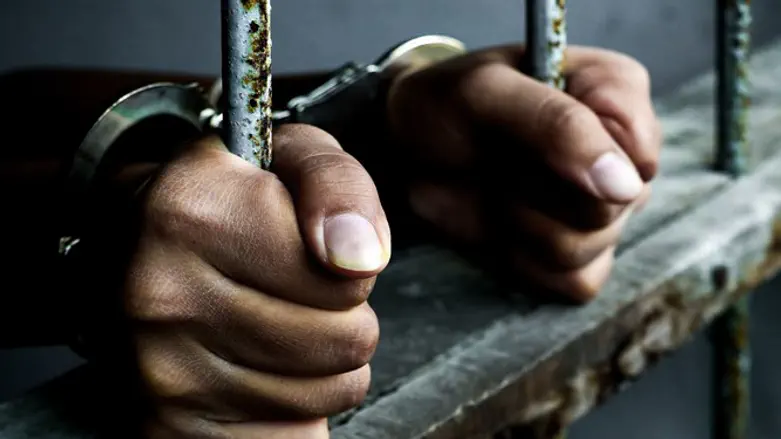 Prisoner (illustration)
iStock
Terrorist prisoners from the Fatah organization have announced that they will go on hunger strike due to the punitive measures imposed on them by the Israel Prison Service, Channel 12 News reported on Saturday night.
In a letter to the Palestinian Authority, the Fatah prisoners announced that all the prisoners have agreed to go on hunger strike starting this Friday.
Meanwhile, the spokesman for Hamas' military wing, Abu Obeida, spoke on Saturday night in the Gaza Strip and responded to the arrests of four of the six terrorist prisoners who escaped from the Gilboa Prison.
"We will not leave the escaped prisoners alone, we will release all six in a future deal," he declared.
"Both the prisoners and the Zionist enemy should hear us - they will soon be released," the Hamas spokesman added. "We will always be by your side, the Jenin refugee came is also not alone - we are with them."
The chairman of the Religious Zionist Party, Bezalel Smotrich, responded to the prisoners' threat and said, "This is a moment of a test in which the State of Israel must not surrender and must not blink. Let them starve to death. We manage the prisons and we dictate the conditions. Not the terrorists. And the conditions must be much stricter and more severe. And if an uprising inside the prisons leads to riots outside, the IDF will severely suppress them. The deterrence must be restored."