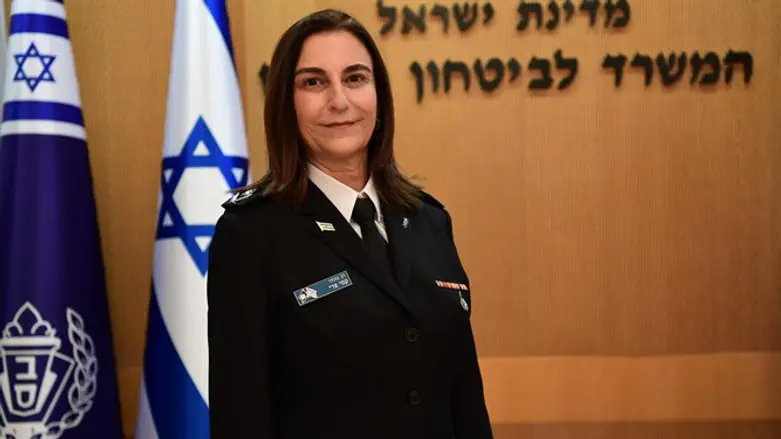 Police commissioner Kati Perry
Prisons Service spokesperson
Israel Prisons Service Commissioner Kati Perry has sent a letter to senior Prisons Service staff in which she states that she has no intention of resigning in the aftermath of the escape of six security prisoners from Gilboa Prison.
"I'm here to continue to lead you," she writes in her letter.
"Our organization is going through a difficult time," she adds, "and this event will have many consequences."
Meanwhile, testimony is still being taken from prison warders and other staff members as part of an internal Prisons Service investigation. Later on Thursday, the investigation is expected to be transferred to the hands of Lahav 433, the police unit for international criminal investigations.
According to Arab reports, the Red Cross has told Palestinian prisoners and their families that visits of relatives will not be authorized until the end of the month.
On Wednesday, prisoners belonging to the Islamic Jihad terrorist organization set fire to a number of prison cells in the Ketziot prison, and burned a large number of items. Later that day, prisoners in the Ramon prison set fire to two cells in several wings of the prison as a statement of defiance. A special unit was speedily dispatched to take control of the situation.
The fires were extinguished and the prisoners were sent to different wings. So far, around 300 of the 400 prisoners belonging to Islamic Jihad have been rehoused in different parts of the prison.