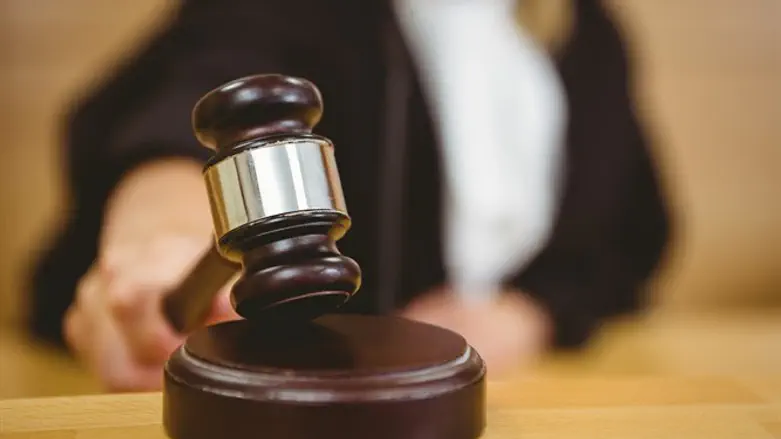 Gavel (illustration)
iStock
A German man on Wednesday was found guilty of participating in a violent anti-Semitic attack three years ago, the New York Daily News reported.
The attack on a Jewish restaurant in Chemnitz, near Berlin, Germany, occurred on August 27, 2018. In it, a group of alleged neo-Nazis threw large cobblestones and bottles at the Schalom restaurant and its owner, while shouting anti-Semitic slurs.
The suspect, 30, was handed a suspended sentence after his DNA was found on one of the rocks hurled at the restaurant and which injured the restaurant's owner. The suspect has not been named due to German privacy laws.
According to Germany's dpa news source, the suspect is from Lower Saxony and was convicted of severe aggravated assault and breach of the peace, and was handed a one-year suspended prison sentence.
The court's Judge Dominik Boerner also included a charge of drug dealing in the suspect's sentence, dpa added.