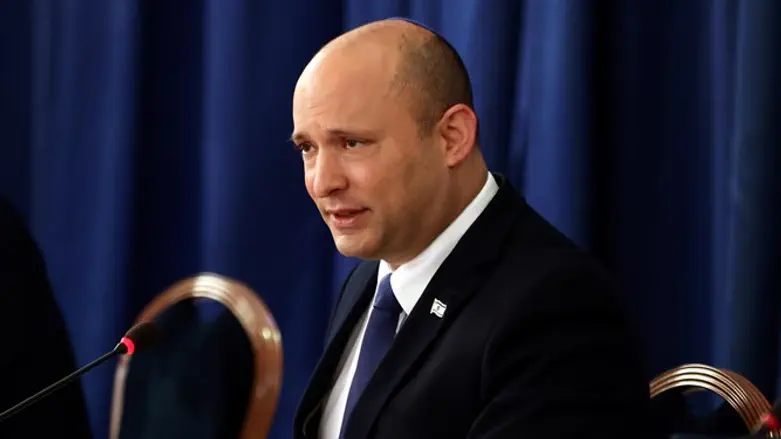 Naftali Bennett
Reuters
Imad Zakut, director of the news department of Hamas' Al-Aqsa TV channel, estimates that in September, "we may witness a new battle to lift restrictions and the siege on Gaza and prepare for the great and comprehensive battle for the liberation of Palestine."
In an article he published, he wrote that Hamas estimates that Prime Minister Naftali Bennett is relatively weak. "He only won power for two years and he wants to keep it. In addition, he does not rely on a large party with a historical background, since his Yamina party won only six seats in the Knesset and the government composition is very complex and it will fall if only one party resigns."
Zakut goes on to write, "These factors have led Bennett to appeal to Palestinian resistance organizations through mediators to keep calm and be content with the most recent steps. However, they cannot accept this, and in their repeated statements express a determination to continue the pressure and put in front of Bennett two possibilities: either his government will fall completely or the siege over the Gaza Strip will be lifted."
According to Zakut, "The pressures of the resistance organizations take advantage difficult period for the Bennett government, as schools started school a few days ago after a long hiatus due to the coronavirus and annual leave, and three major holidays are approaching this month, and all these circumstances have become stressful for Bennett and he is weak because of them."
"Bennett's weakness may entice him to carry out an assassination operation against Yahya Sinwar, which will undoubtedly be move by Bennett without proper calculation and which will lead to a reversal of the situation against the Zionist leaders," the Arab commentator concluded.